Lenel OnGuard
®


access control

.

Enable seamless visitor experiences with an enterprise-grade, secure access control integration with the Lenel OnGuard OAAP Platform.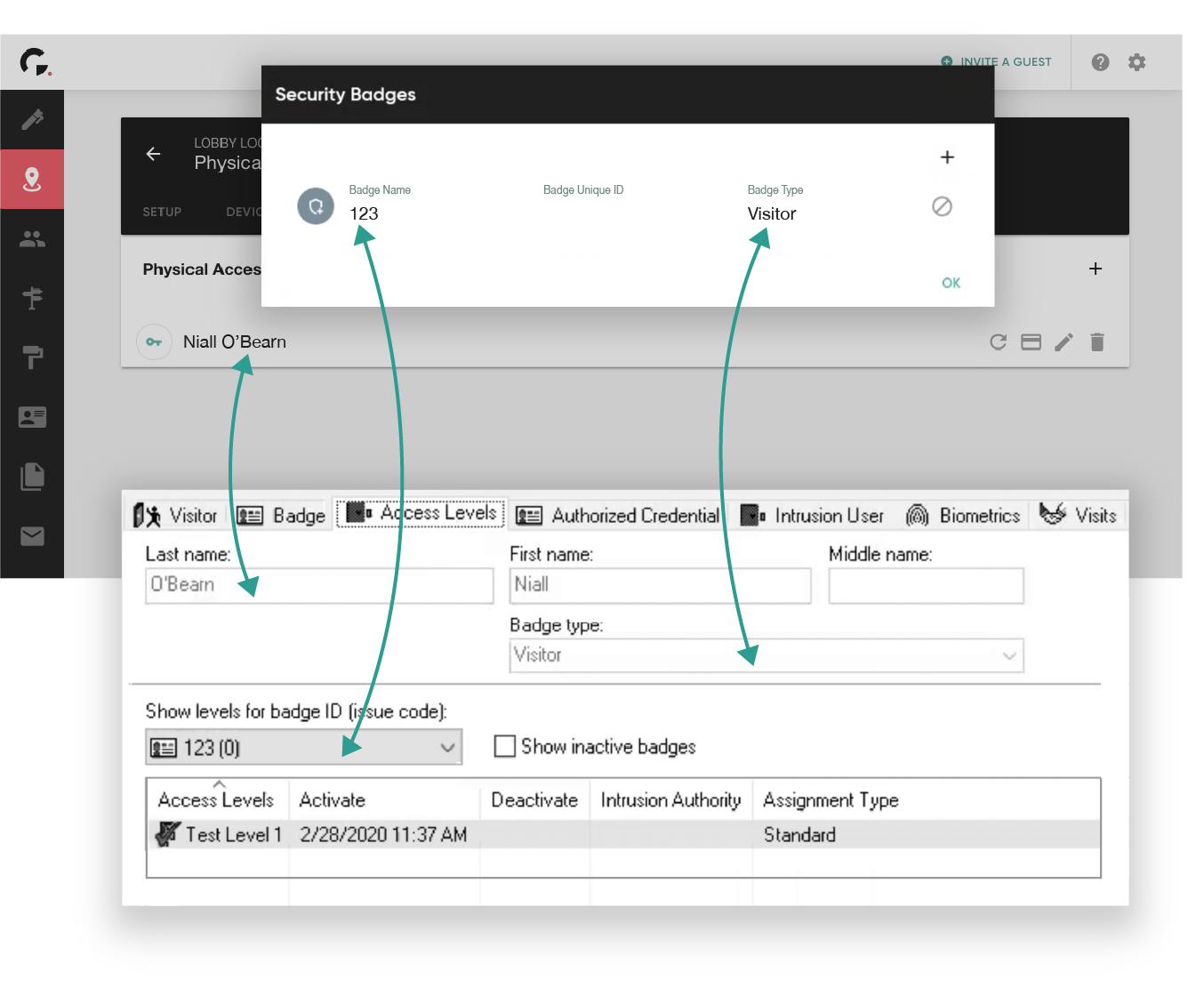 Secure visitor access
.
Flexibility enterprises need. Efficiency visitors want. Lenel OnGuard visibility on Sign In Enterprise app.
Access levels.
Provision badges or fobs with a specific level of access as visitors, contractors or visiting employees sign into the visitor management system.
Site-specific controls.
Grant the right levels of access, based on the visitor types and site settings.
Badge deactivation.
Deprovision visitor badges as they sign-out or enable hosts to sign-out visitors as they leave the meeting.
Right level of access
.
Sign In Enterprise's Lenel OnGuard interface delivers the most reliable visitor access solution, integrating central visitor management interface with multiple Lenel OnGuard head units (servers) enabling multiple sites.
Set up access permissions.
Associate the physical access rules with a provisioned badge preconfigured in Lenel OnGuard and synced into Sign In Enterprise.
Create user groups.
Administrators in Sign In Enterprise will be able to control which user groups are allowed to assign which physical access rules, ensuring a high level of security.
Automate badge deprovisioning.
When a visitor signs out, the badge they were assigned will be automatically deprovisioned. Alternatively, a user can mark a badge as returned which also deprovisions the badge.
Access security.

Provision the right level of visitor access unique to specific locations and visitor types. 

Streamlined operations. Save time for your hosts, ensure regulatory compliance and create seamless visitor experiences.
See it in action
.
We'll learn about your unique challenges and show you how Sign In Enterprise's Lenel OnGuard integration can improve your visitor management initiatives.