Salesforce
integration
.
Sync visitor and employee data, managing capacity with Work.com Command Center. Create leads, add activities to your Salesforce with Sign In Enterprise integrations.
Make the most
of your visitor data
.
Map your visitor data to any field in your Salesforce CRM. Define what data to capture in the sign-in experience and directly update information in Salesforce.
Field mapping.
Define what data to capture in the sign-in process and
map it to your Salesforce fields - creating leads, adding activities or actions.
Data enrichment.
Configure integration to update, insert or upsert information in Salesforce, customizing for your own use cases or events.
Visitor analytics.
Integrate event attendee, customer, prospect or partner data into Salesforce reporting, gaining deeper insights into on-site and event interactions.
Multiple configurations.
Choose between a One-Step Experience Editor set up for simple use cases or leverage a Custom Field Mapping configuration for advanced scenarios.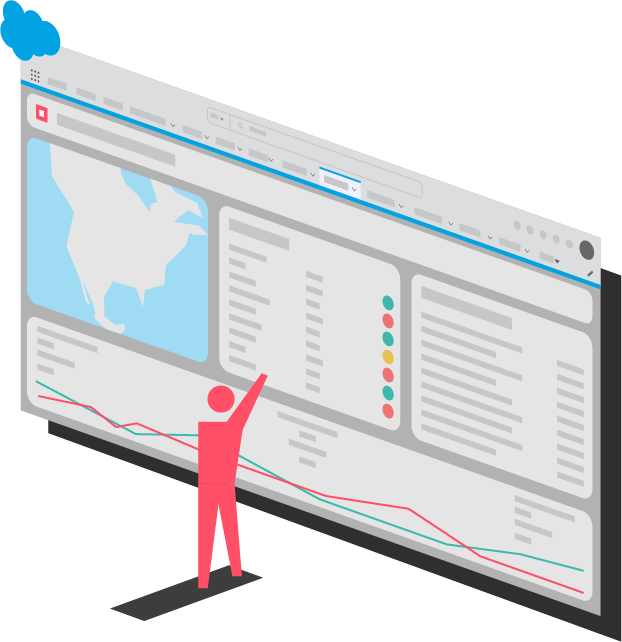 Visitor and Employee Management for Work.com – Manage site capacity, centralize visit data and analyze violations in Work.com Command Center.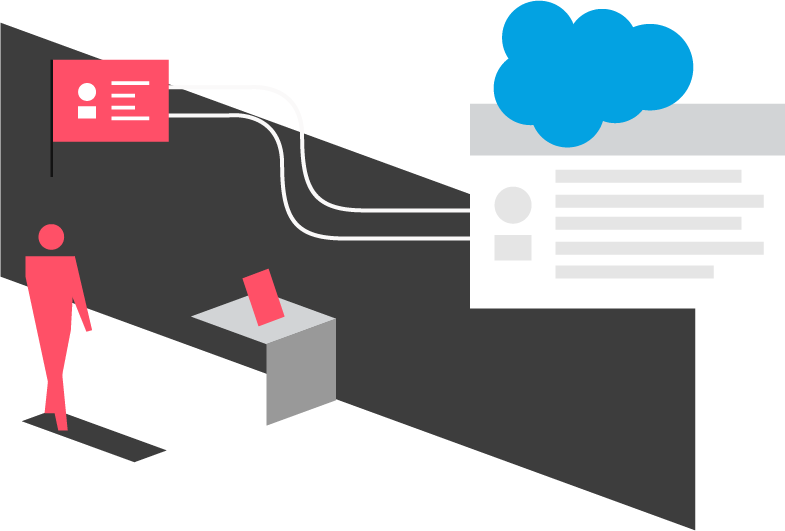 Advanced Integration – The most advanced Salesforce integration for a VMS. You can match any visitor data to your Salesforce org with the customizable Salesforce field mapping.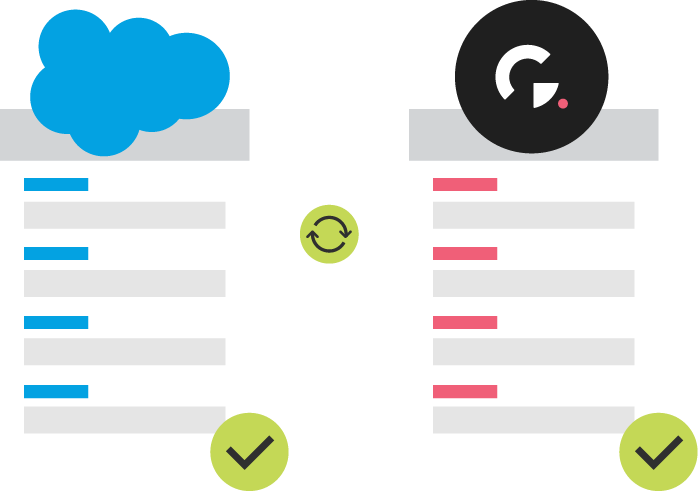 Native Integration – Automatically create leads or add activities to contacts. No customization required.
Here's how Sign In Enterprise extends Work.com Command Center
.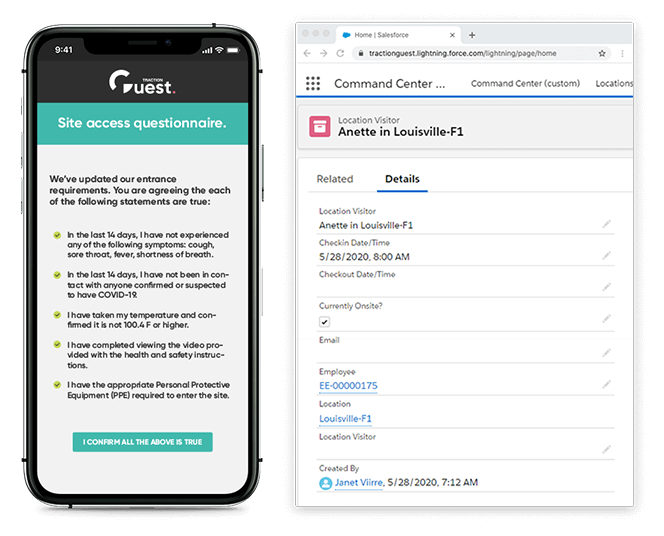 Invitation and screening
Screen employees and visitors prior to them arriving on site.
View visitor records in Salesforce Command Center.
Customized location set up
Set up capacity limits for each office location.
Understand how many people are currently on-site.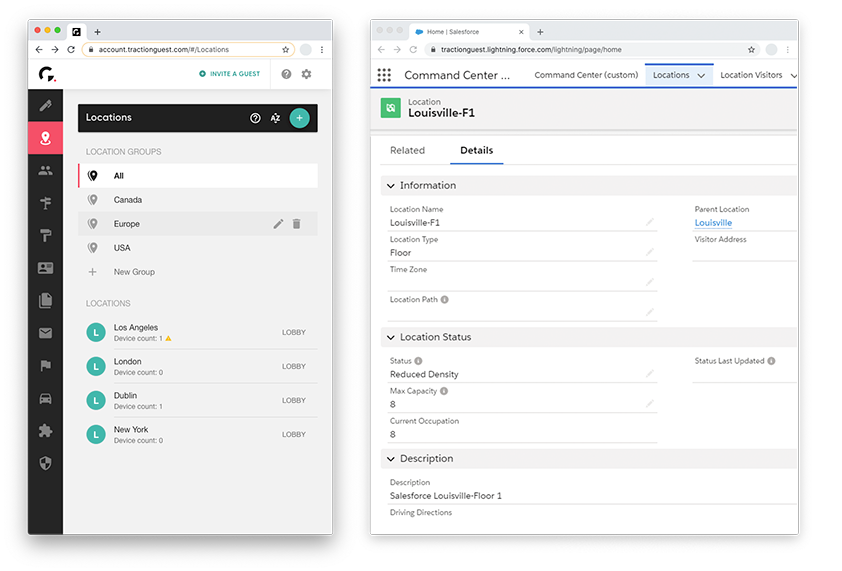 Single system of record
Have a central system for tracking all visits.
Understand when people are coming in and out of sites.
Site capacity management
Establish capacity limits.
Analyze sign-in data and manage phased arrivals.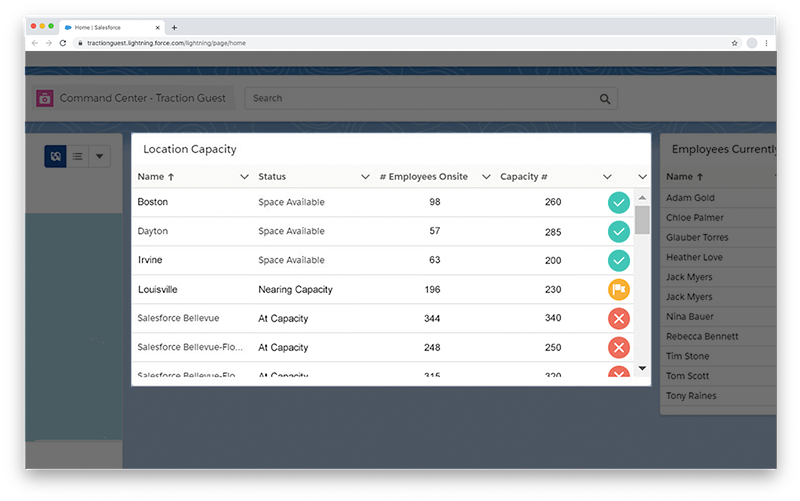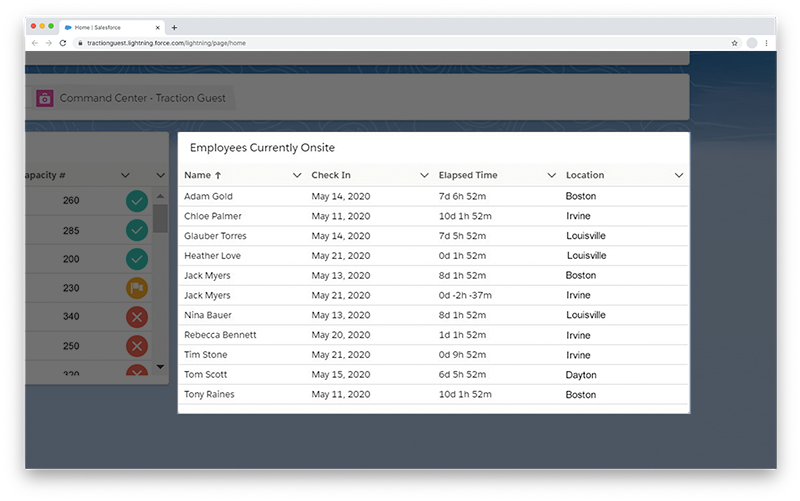 Know exactly who is on site
Have a track record of every on-site visitor and employee.
Track who was at the same location at a specific time.
Capacity violations tracking
Identify and prevent capacity violations.
Understand capacity trends across locations.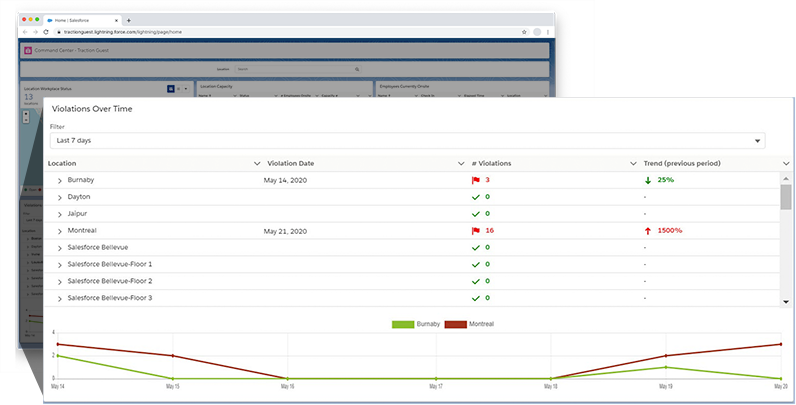 Deep customization
.
Sign In Enterprise's Salesforce integration provides unmatched functionality, including sophisticated field mapping, actionable analytics, and the flexibility to handle any use case.
Instantly connect.
Set up your Salesforce connection from right inside the Sign In Enterprise integrations tab and activate the Salesforce module, granting permission to complete the integration.
Set up Salesforce actions.
Choose which operations to do, what fields to use to find a record, which fields to update, and which actions to set up to fit your unique use case.

Set up permissions.
Ensure only the right users have access to edit experiences and make updates to field mapping actions with flexible permission bundles.

Increase productivity.Eliminate manual data loads from your events or site visits. Make information instantly available and actionable by your sales and marketing teams.
Leverage your data.Create a 360 degree view of your prospects, customers and partners, consolidating their events and on-site interactions with digital and sales-team-driven activities.
See it in action
.
Talk to us about your unique challenges and show you how the Sign In Enterprise Salesforce integration can improve your visitor management initiatives.