The last security and compliance platform you'll ever need
Automate security compliance and engage teams securely with Sign In Compliance – an all-in-one and simple-to-use platform for 32 CFR 117, Suitability, Public Trust, NIST, RMF, FISMA compliance and more.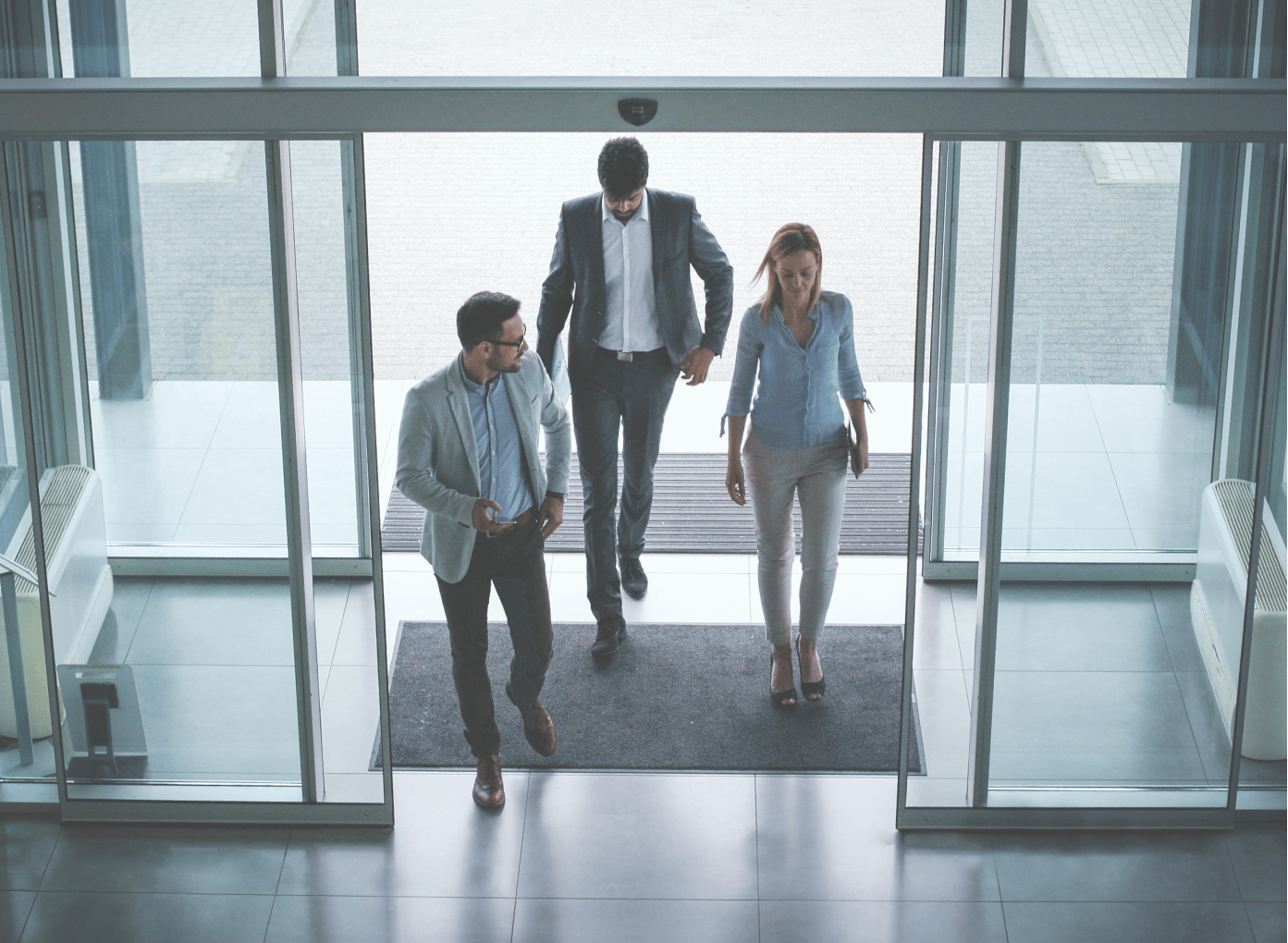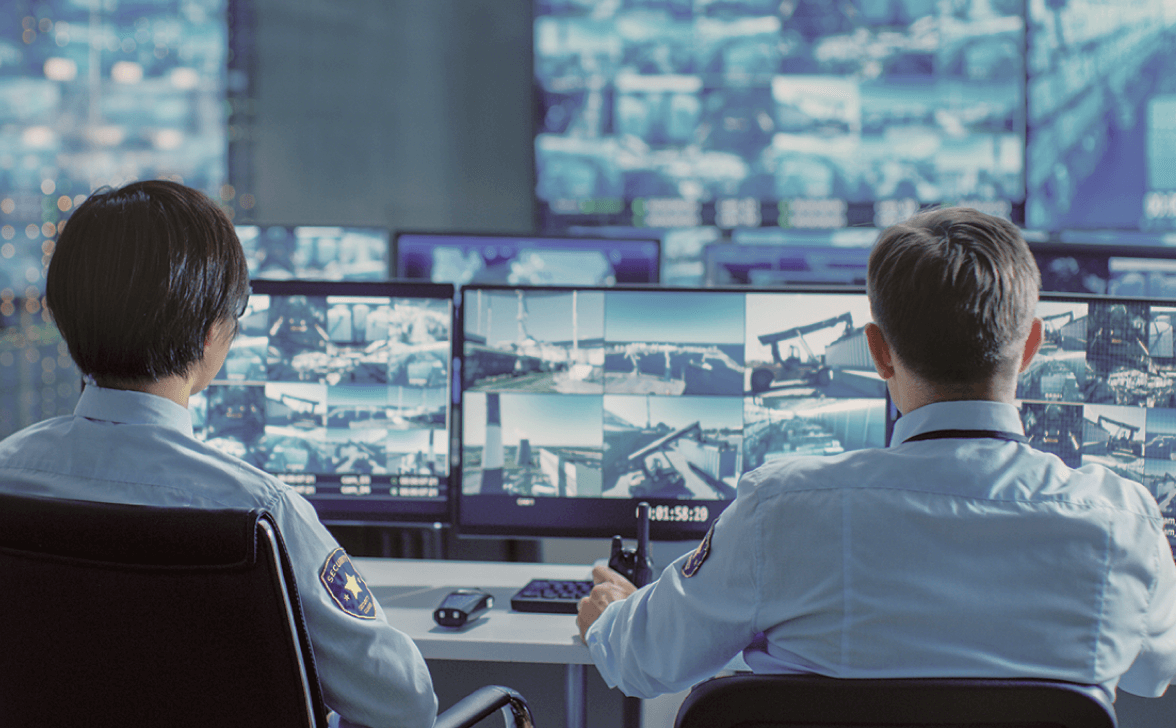 Improve security, reduce costs
Sign In Compliance aligns compliance and security in a common-sense way that will make everybody's job easier – whether you're a security team leader, contractor, executive, HR and compliance professional or in IT operations.
Standardize security processes
Automate security and compliance workflows
Extract and visualize your data
The world's most innovative organizations trust Sign In Compliance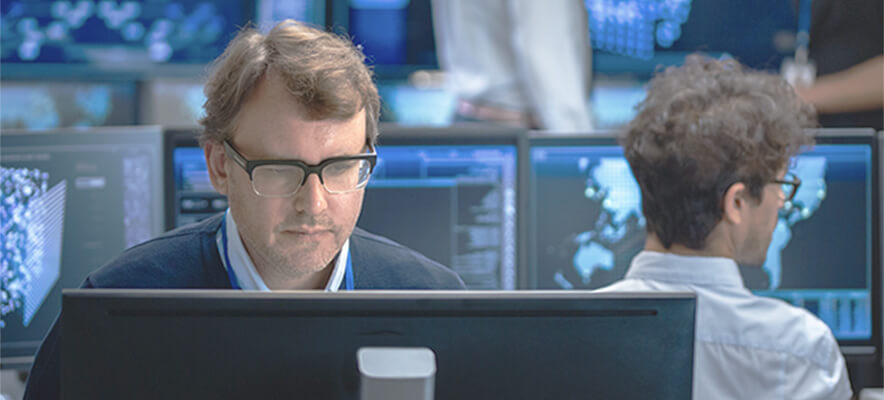 The top-rated security compliance platform.
From tracking and reporting to automating data-intensive tasks, Sign In Compliance makes security compliance simple, fast, and more efficient.
Book a demo
HOW WE HELP
Efficient security compliance
Orchestrate through one seamless platform everything related to your contractual, legal and regulatory security obligations: people, contracts, assets, visits, credentials, forms and incidents.
Your work, your way
Customize your entire user experience, all from one dashboard.
Centralized training hub
Monitor employee training without leaving your dashboard (or, integrate with an existing LMS).
Track and record everything
Records, contracts, reports, travel requests… it's all there and easy to access.
Teamwork simplified
Enjoy real-time seamless collaboration with your team, vendors and contractors.
What can I expect?
Sign In Compliance customers realize value on day one.
51%
Reduction in training
labor costs

63%
Drop in reporting
labor costs

78%
Reduction in workflow
processing costs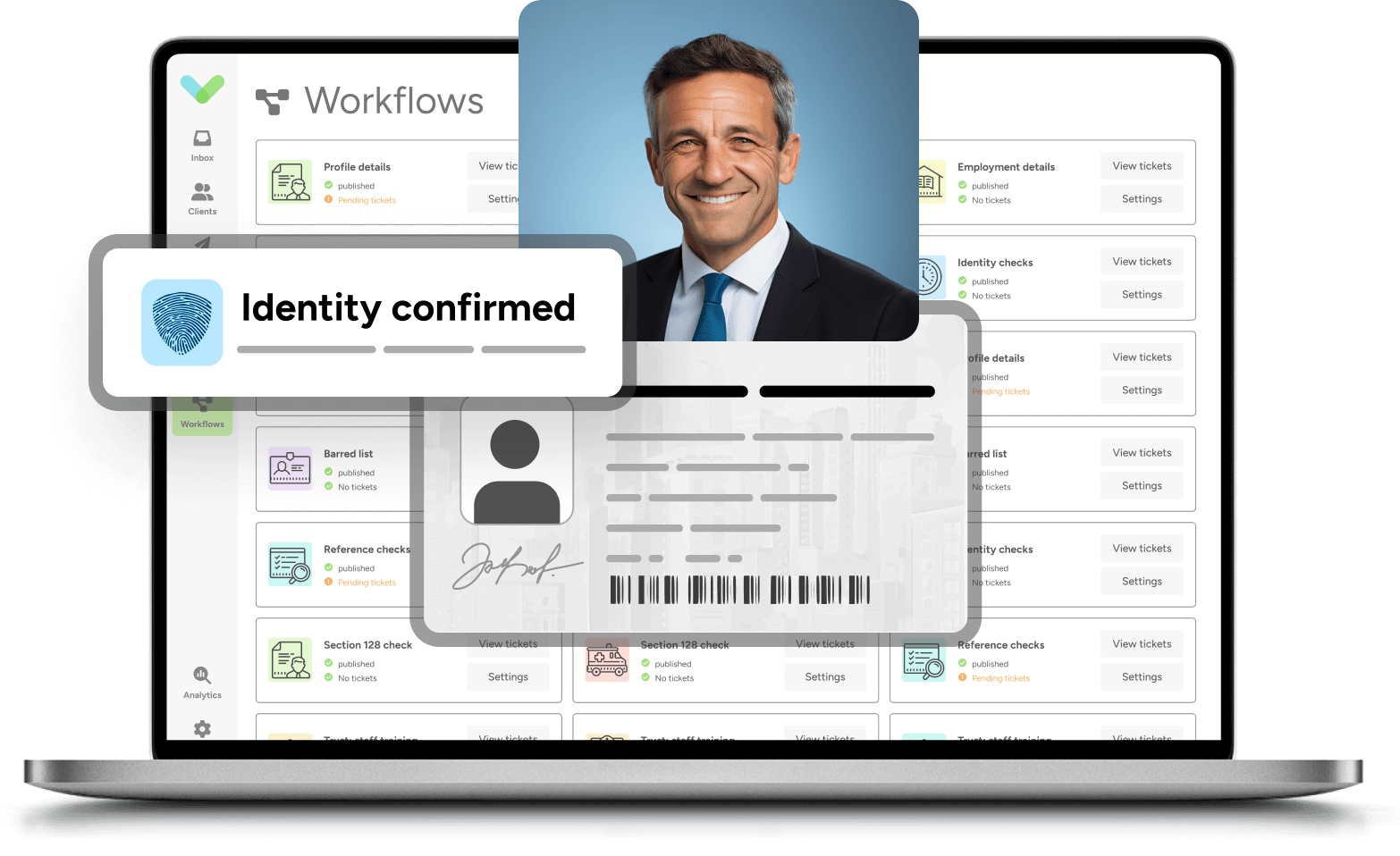 Instant identity verification and risk score with Risk Insights
With Risk Insights, quickly review risk indicators such as arrests, bankruptcies, redundancies, and synthetic identities all in one automated platform.
Our products
Exceed your goals at every stage of your journey with Sign In Compliance's security compliance platform. It's the one place security teams, executives, HR, IT, and everyone in between can go to execute security and compliance tasks, communicate with team members, understand sequential processes, and find the resources they need to stay engaged and informed.
Workflows & automation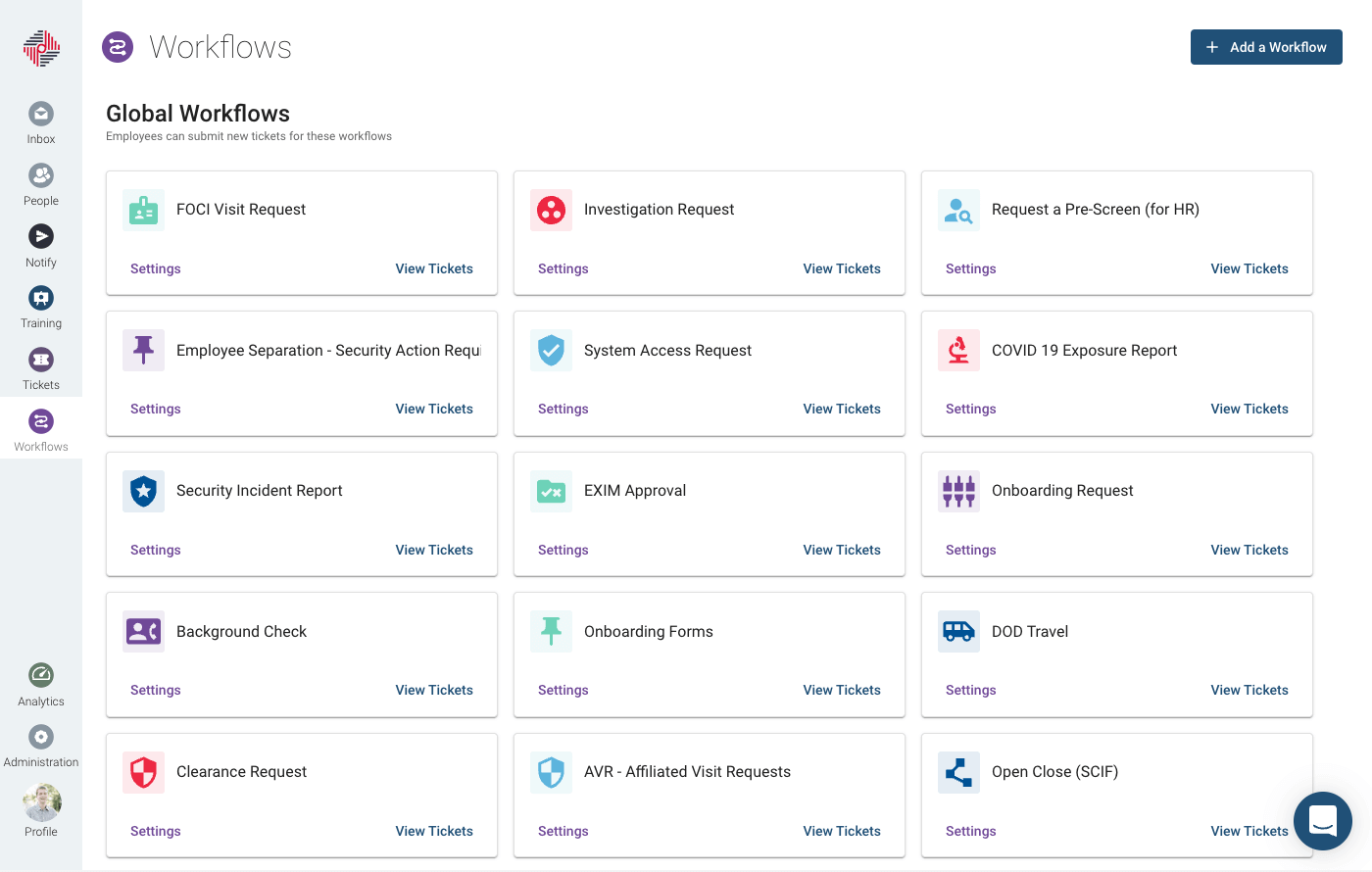 Design and manage any compliance or approval workflow. Take the guesswork out of reporting, travel, and recordkeeping tasks.
Communicate & collaborate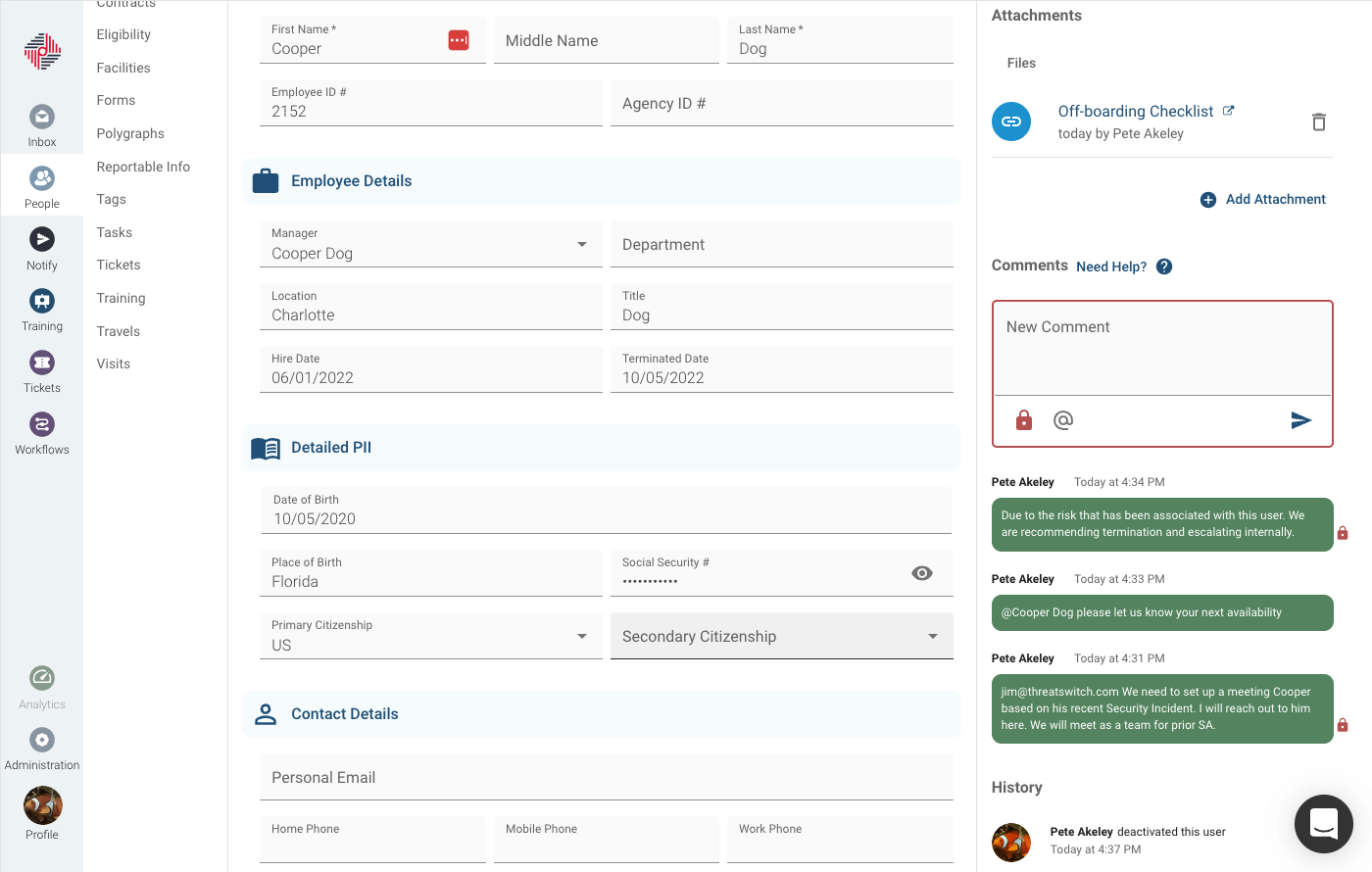 Security teams, employees, visitors, contractors and other work groups can discuss threats and risks right inside the platform, maintaining records and increasing visibility.
Training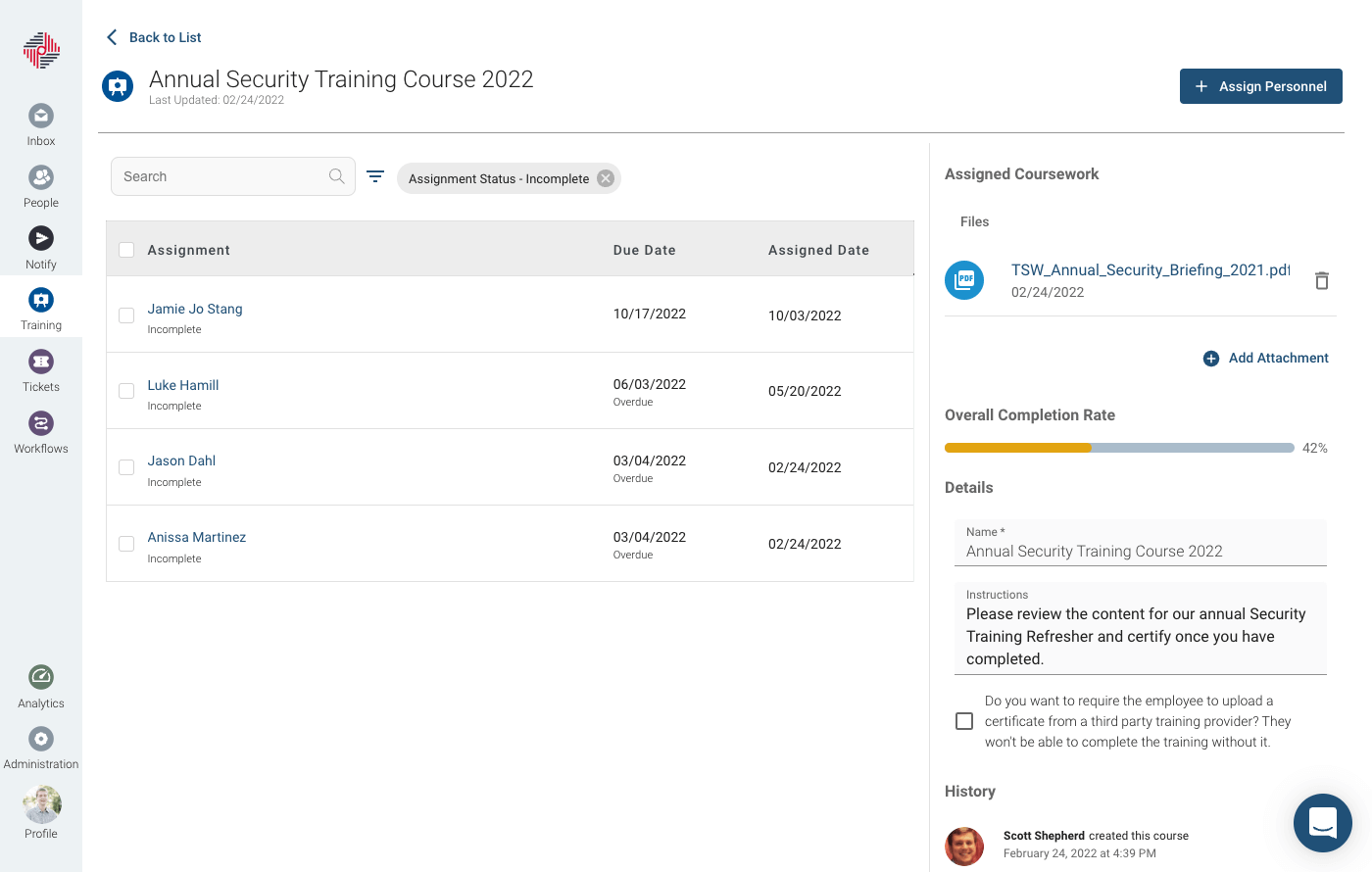 Setup training in your customizable dashboard. No need to send your team anywhere. Sign In Compliance even integrates with existing Learning Management Systems.
Data analytics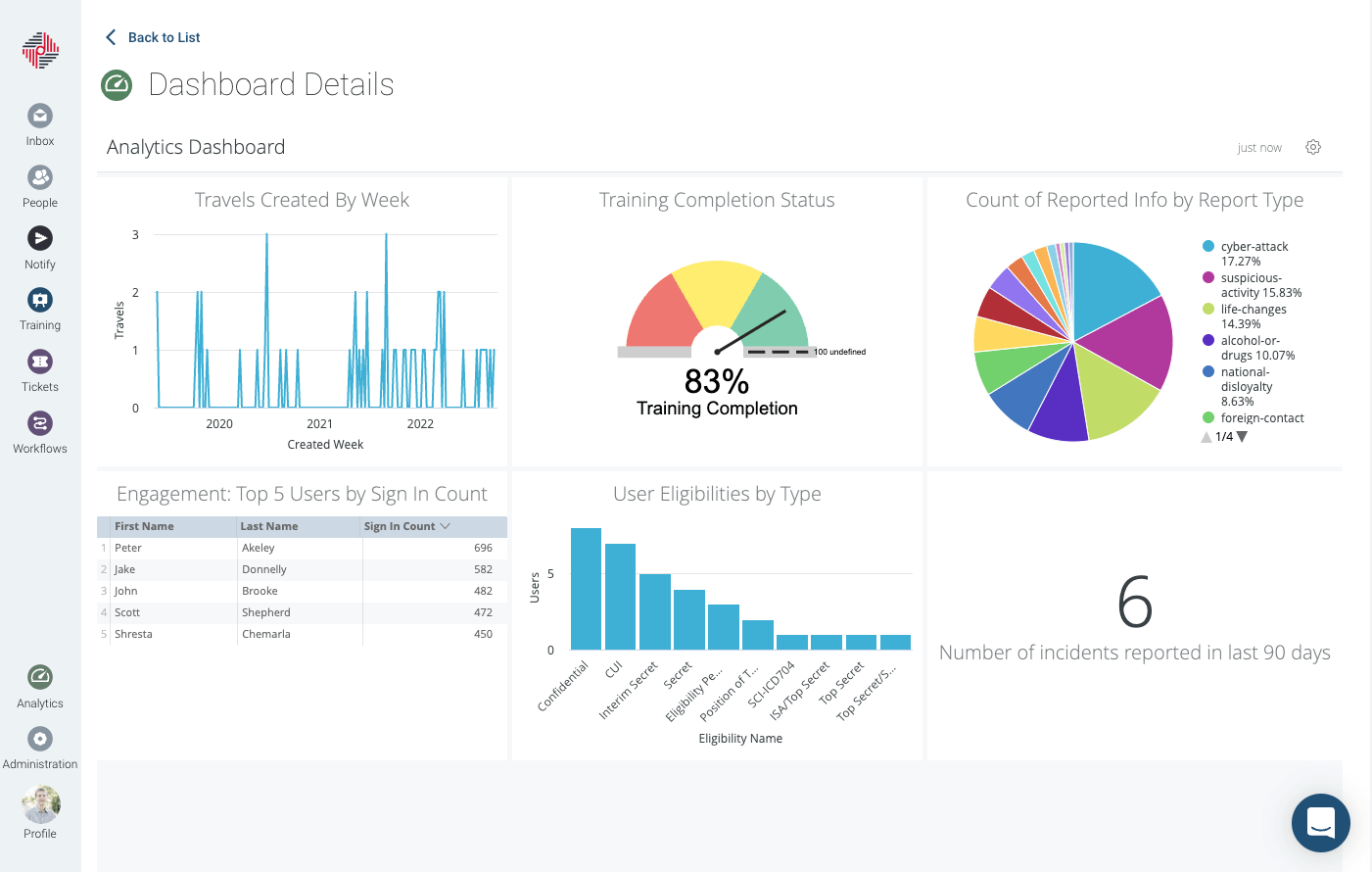 Monitor activity and data. Pinpoint strengths and weaknesses. Stay ahead of the audit and data calls and on top of your game all in one place.
Governance & recordkeeping
Sign In Compliance can be a one-stop shop for all your critical compliance records for audits, reviews, and control tracking. It integrates with your enterprise applications to get information where it's needed.
What our
customers say
.
Don't just take our word for it.
Data
All our data exists in one place now. We're more efficient, fully automated, and saving big time on labor costs... It was ROI on day one for us.
Compliance
"Sign In Compliance makes it easy for my employees, vendors, and partners to collaborate and complete security tasks on their own… I can login and see everything they're doing."
Say goodbye to cumbersome, manual processes and embrace intelligent security compliance.
See why so many leading companies rely on Sign In Compliance to give their teams the resources they need, when they need them. One demo will show you what's possible and what you're missing.