Introducing Sign In Compliance
The all-in-one security compliance solution
 for enterprise organizations.

Standardize security processes
Reduce the risk of compliance and security violations
Automate your security and compliance workflows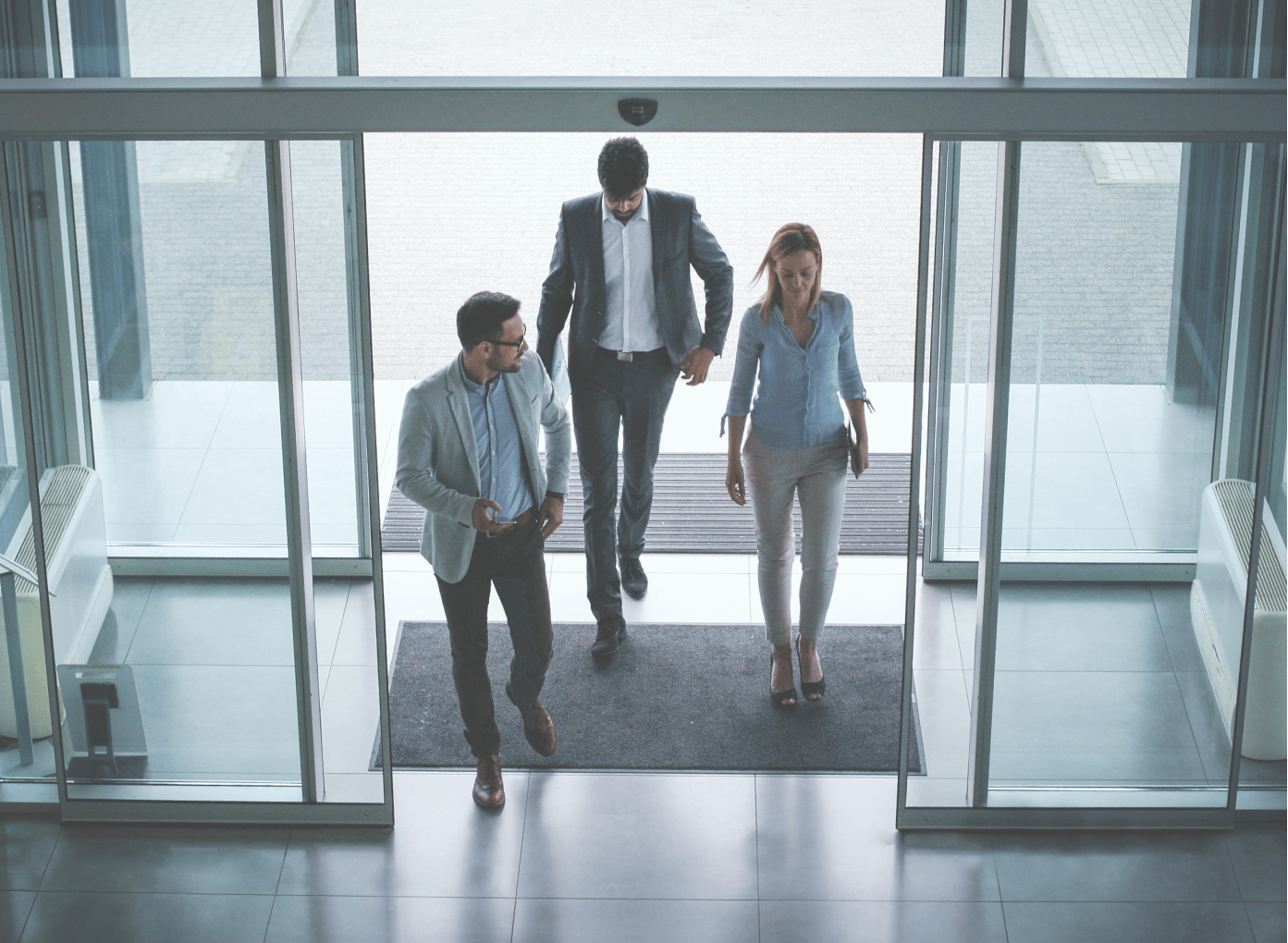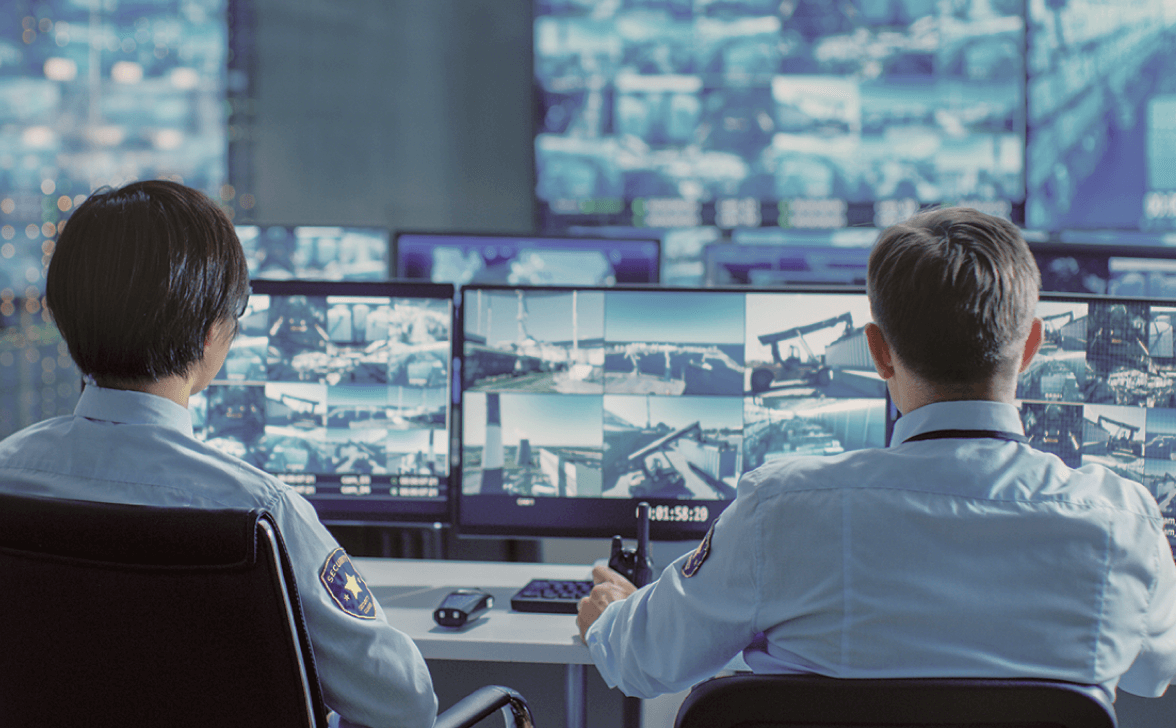 Security compliance for every visitor.
Compliance frameworks like SOC2, contract security requirements, and government regulations are expensive, labor-intensive, and change frequently. From tracking and reporting to automating your data-intensive tasks, Sign In Compliance replaces unwieldy spreadsheets, disparate databases, and mismatched point solutions with intuitive workflow tools and comprehensive recordkeeping. Get control of your obligations and avoid unnecessary compliance and security risk.
The world's most innovative organizations trust Sign In Compliance (formerly ThreatSwitch).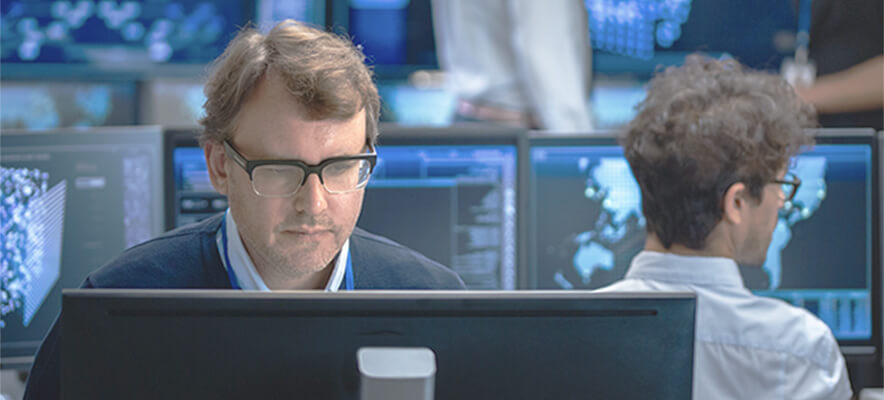 The top-rated security compliance platform.
From tracking and reporting to automating data-intensive tasks, Sign In Compliance makes security compliance simple, fast, and more efficient.
Book a demo
How Sign In Compliance helps
Generate an instant ROI, engage your employees, and save oodles of time (and that's just the first week).
Smarter not harder
Orchestrate through one seamless platform everything related to your contractual, legal and regulatory security obligations: people, contracts, assets, visits, credentials, forms, and incidents.
Zero learning curve
Finally, a security compliance platform that's intuitive and works the way you think, requiring zero training or extensive onboarding. Everything's right where it should be giving you and your team a delightful, effective experience each time you log in.
Eliminate inefficiency
Realize immediate ROI by slashing onerous security burdens on your employees, standardizing processes, and reducing the risk of compliance and security violations.
Safe and secure
With security the top priority, Sign In Compliance is developed exclusively by its in-house engineers, regularly subject to penetration tests, runs on the strongest publicly available cloud infrastructure, and meets or exceeds rigorous independent SOC 2 Type II audits.
What can I expect?
Sign In Compliance customers realize value on day one.
51%
Reduction in training
labor costs

63%
Drop in reporting
labor costs

78%
Reduction in workflow
processing costs

Our products
Exceed your goals at every stage of your journey with Sign In Compliance's security compliance platform. It's the one place security teams, executives, HR, IT, and everyone in between can go to execute security and compliance tasks, communicate with team members, understand sequential processes, and find the resources they need to stay engaged and informed.
Workflows & automation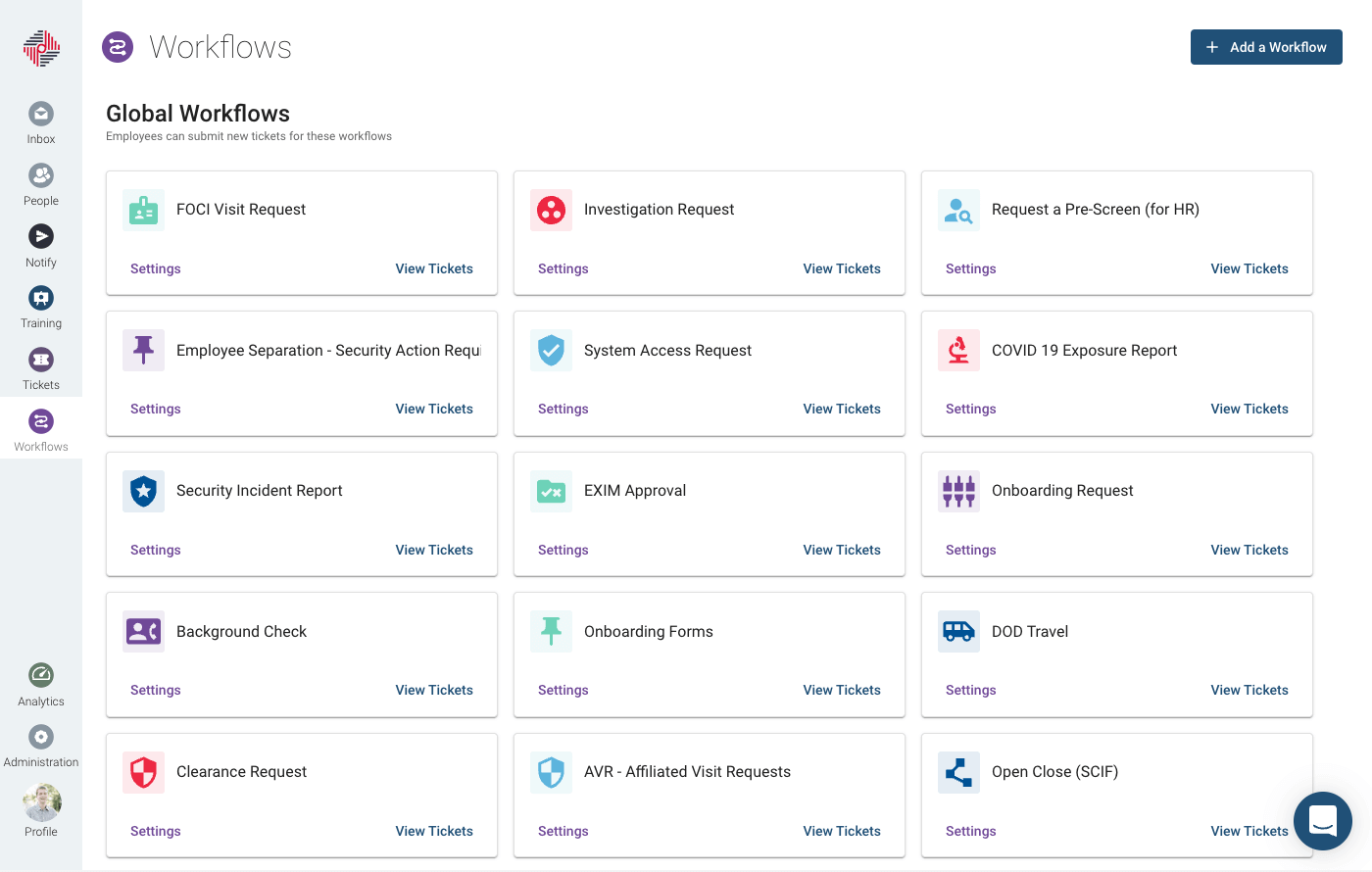 Design and manage any compliance or approval workflow. Take the guesswork out of reporting, travel, and recordkeeping tasks.
Communicate & collaborate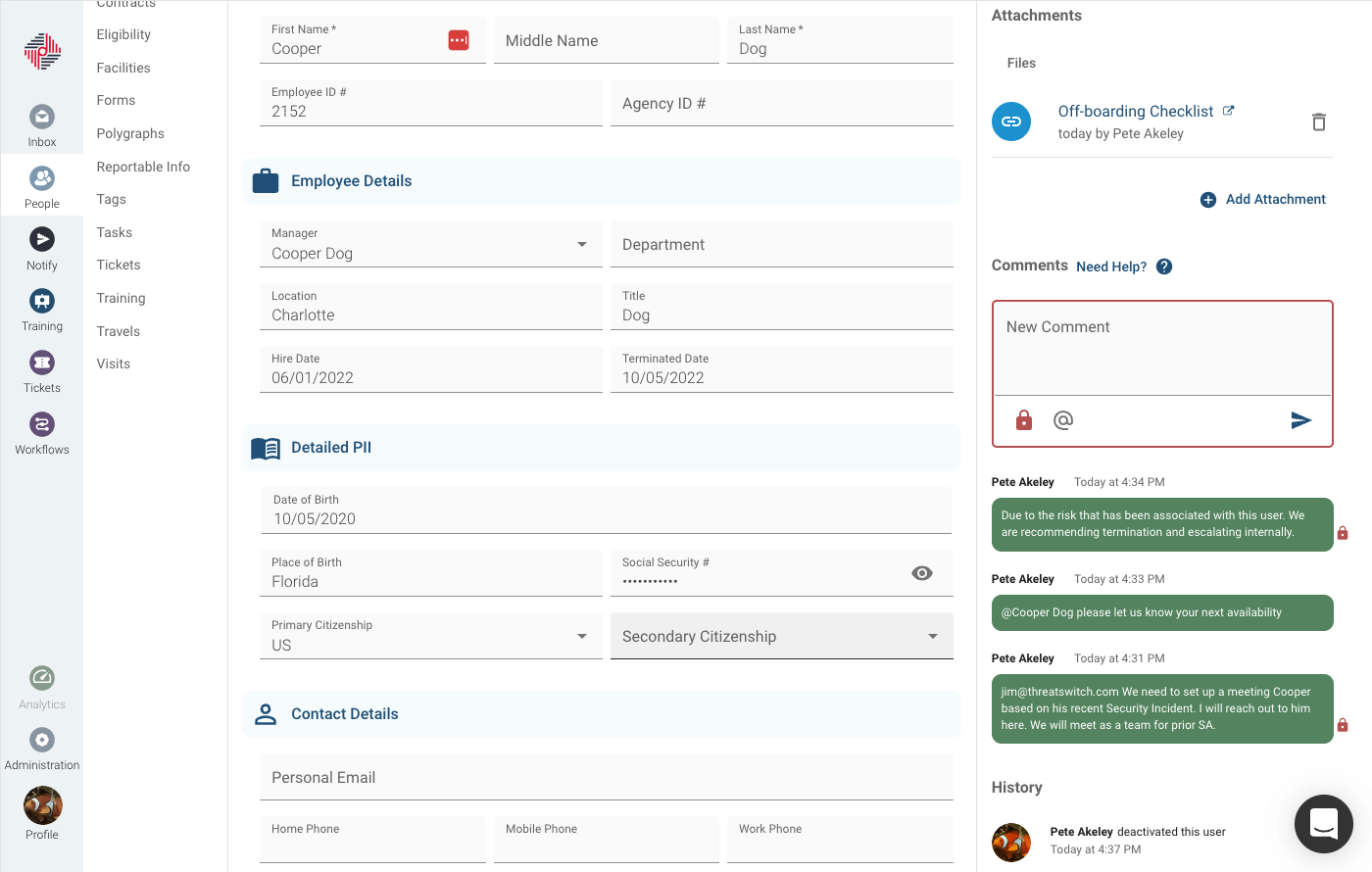 Security teams, employees, visitors, contractors and other work groups can discuss threats and risks right inside the platform, maintaining records and increasing visibility.
Training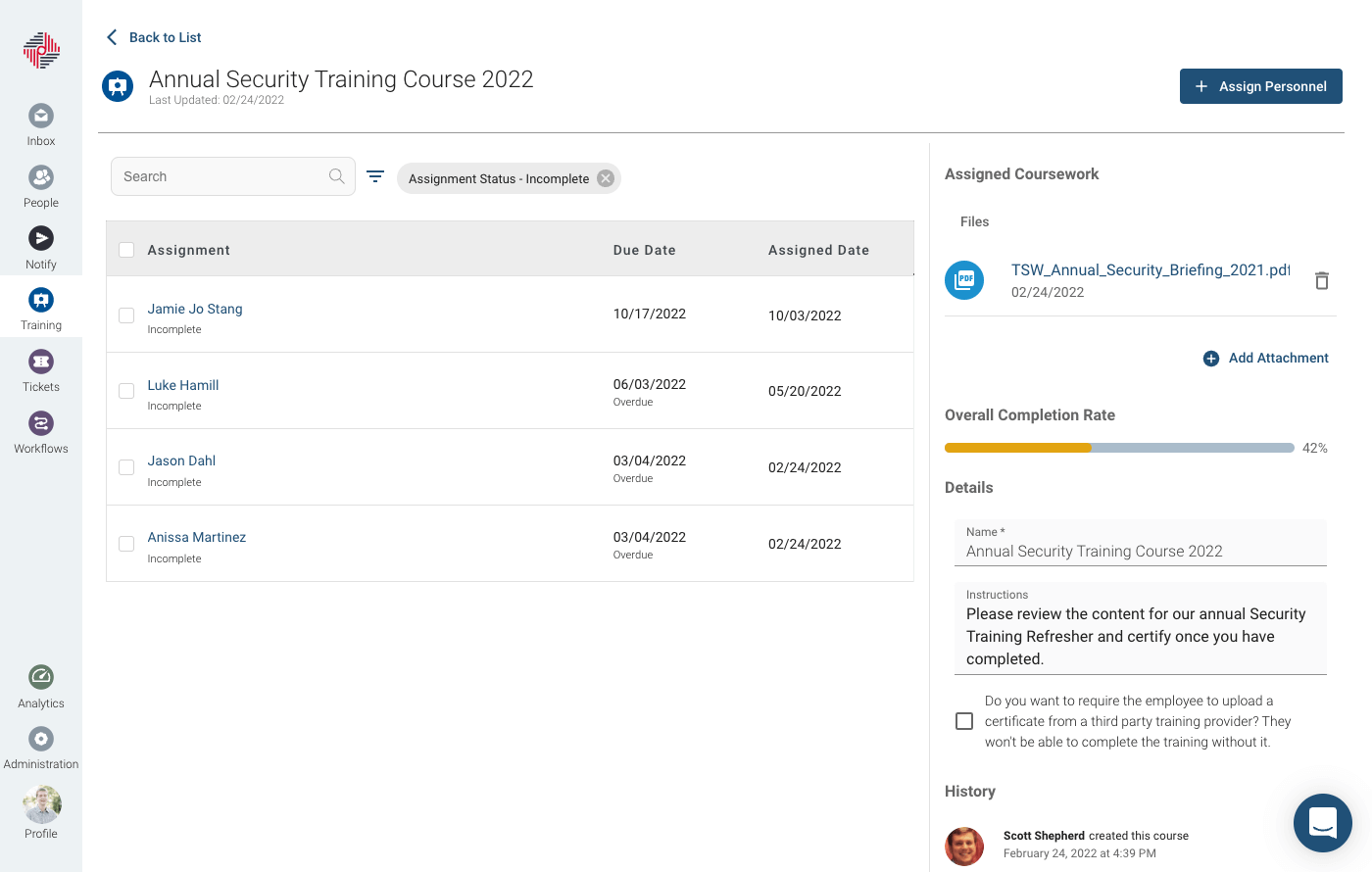 Setup training in your customizable dashboard. No need to send your team anywhere. Sign In Compliance even integrates with existing Learning Management Systems.
Data analytics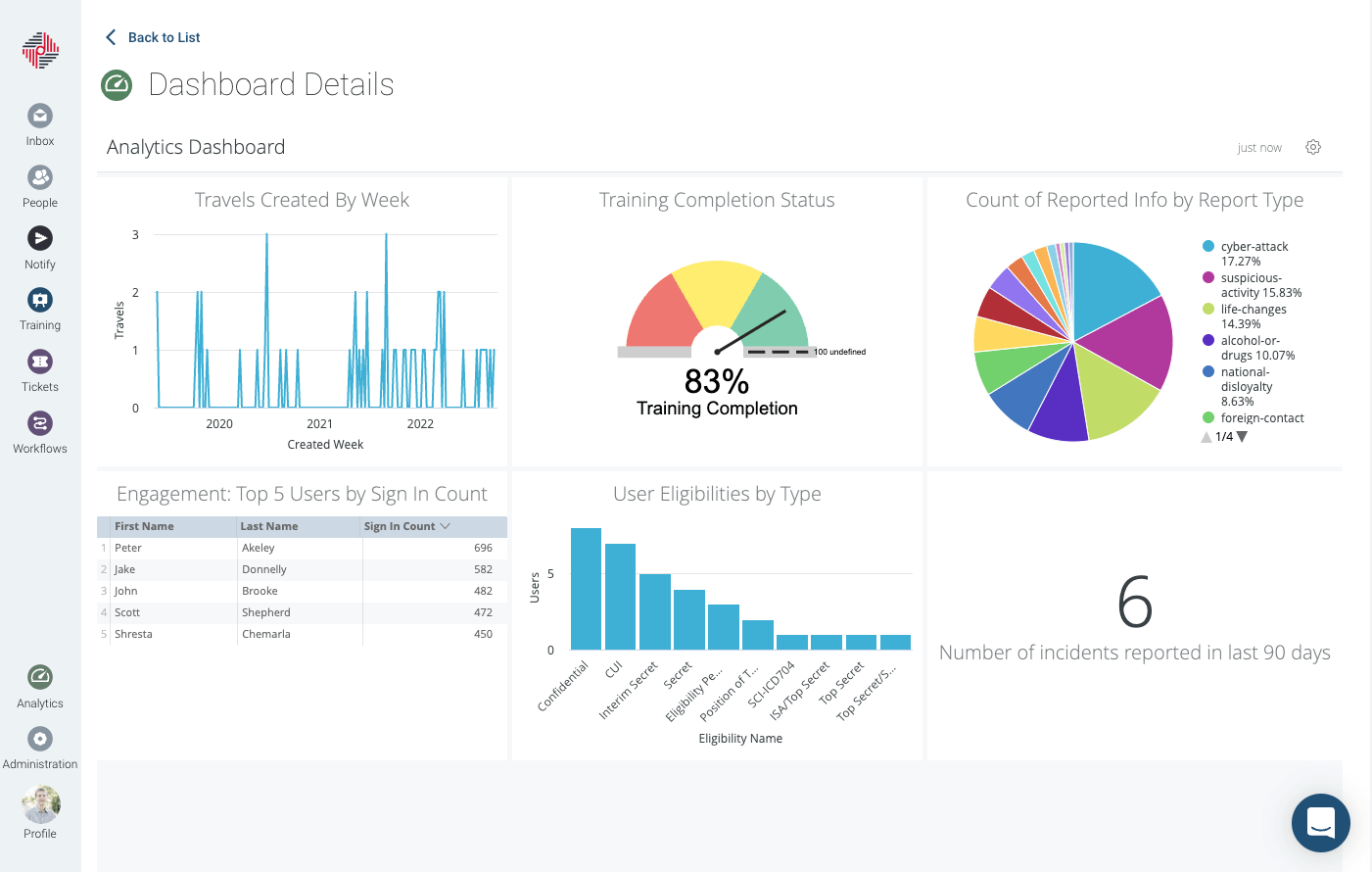 Monitor activity and data. Pinpoint strengths and weaknesses. Stay ahead of the audit and data calls and on top of your game all in one place.
Governance & recordkeeping
Sign In Compliance can be a one-stop shop for all your critical compliance records for audits, reviews, and control tracking. It integrates with your enterprise applications to get information where it's needed.
What our
customers say
.
Don't just take our word for it.
Data
All our data exists in one place now. We're more efficient, fully automated, and saving big time on labor costs... It was ROI on day one for us.
Compliance
"Sign In Compliance makes it easy for my employees, vendors, and partners to collaborate and complete security tasks on their own… I can login and see everything they're doing."
Say goodbye to cumbersome, manual processes and embrace intelligent security compliance.
See why so many leading companies rely on Sign In Compliance to give their teams the resources they need, when they need them. One demo will show you what's possible and what you're missing.