Introducing Sign In Workspace
Ensure your office is ready for the future of work. Optimize and manage your workspaces, no matter where they are.

Workspace management
Meeting room booking system
Meeting room screens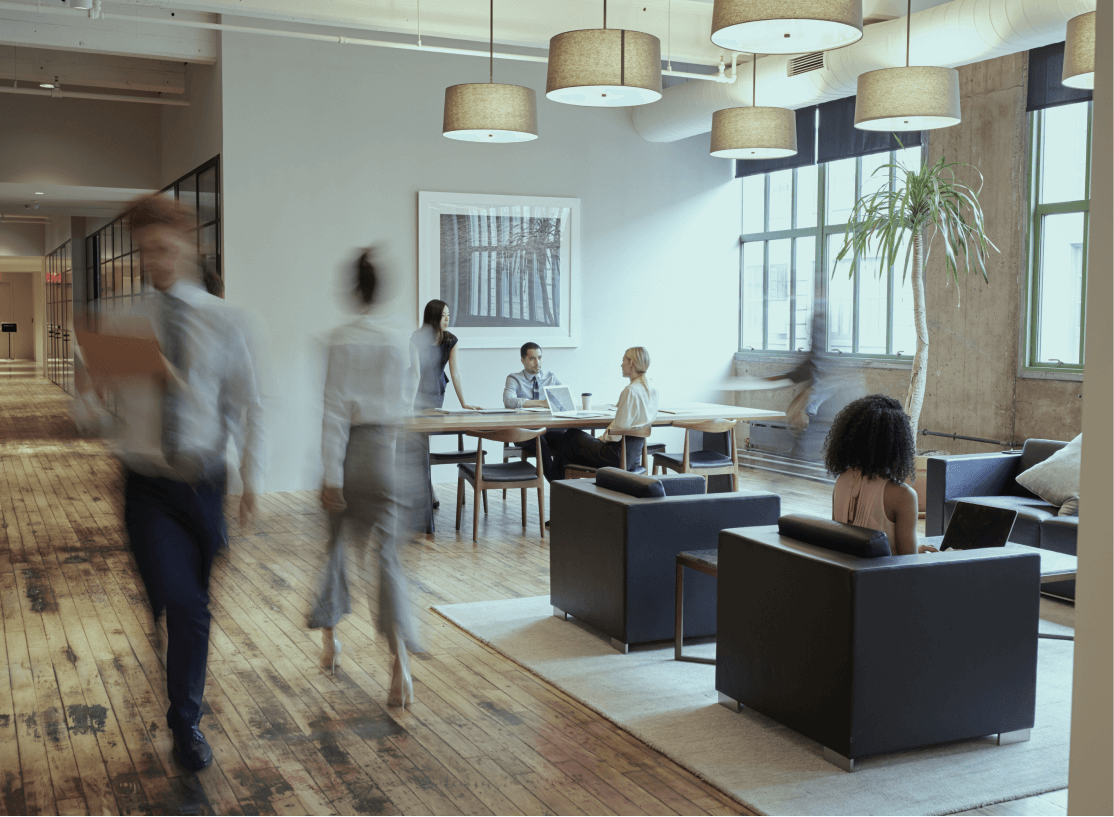 Is your office ready for the future of work?
Desk booking, meeting room scheduling, meeting room display panels, visitor registration, and workplace utilization insights. Handle every aspect of your workplace management with the full suite of Sign In Workspace products or mix and match to fit your needs.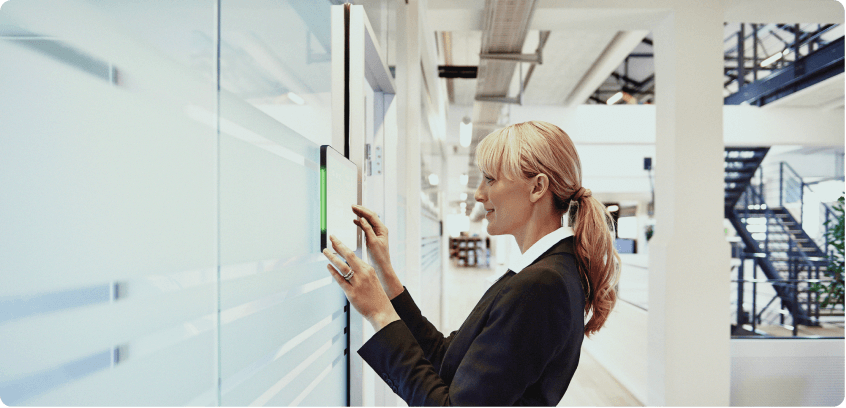 Do you spend too much time looking for available meeting rooms?
Find out how your meeting rooms are being used and adapt your office to fit the needs of your employees.
Where are your colleagues working from tomorrow?
The office? At home? On the road? You will always know where your colleagues are working from today.
Are you wasting money on unused meeting rooms?
Unused meeting rooms are released automatically and the data integrates with SIW Planner to give you an even better view of your meeting room usage.
Do you have an accurate picture of how your office is being used?
Meeting rooms, desks, external visitors, catering, equipment. Find out how your facilities are actually being used.
Providing more than 20 years of experience for 1,100+ happy customers in 38 countries
We make every
workplace work
Sign In Workspace lets you schedule your work and gives you an overview of who is in the office and who is working from home. Our Planner helps you find and book a room for your meetings, handle amenities, order external services, and guide external participants directly from Outlook. Display functions with any display screen to allow for spontaneous meeting room booking and gives you a constant overview of meeting room availability.
Book a demo
Planner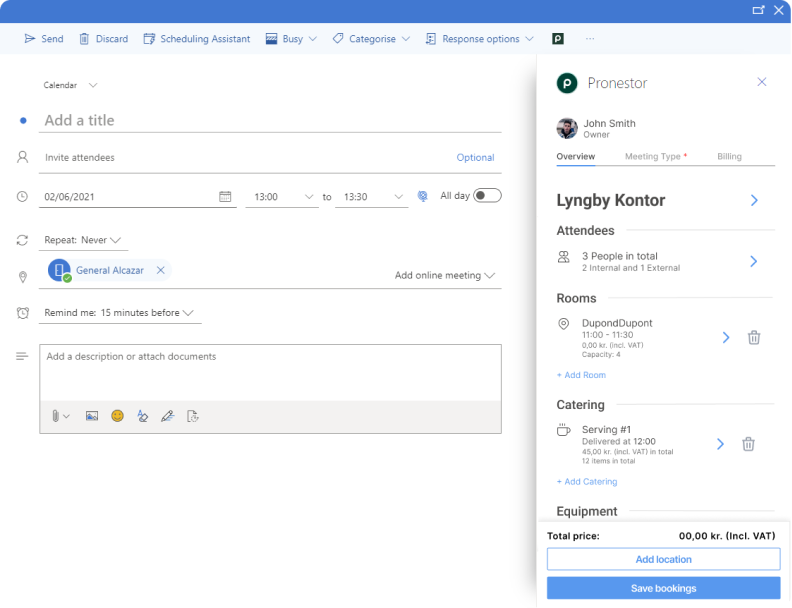 Invitations, room booking, catering, equipment, transportation, and billing. Planning a meeting is so much more than just booking a room and with Pronestor Planner you can manage it all from your meeting room booking system.
Workspace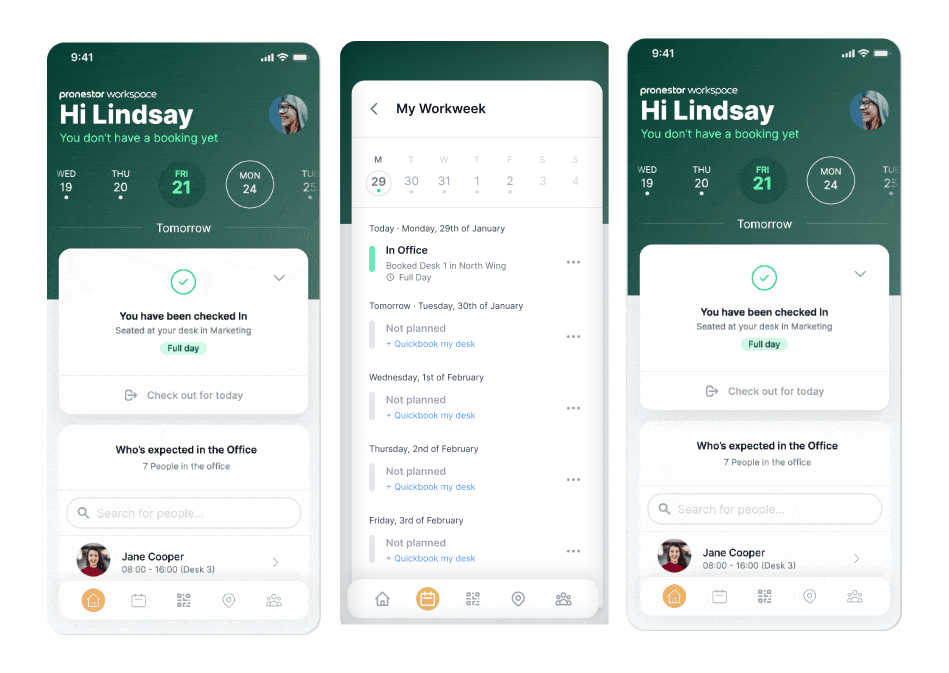 Going to the office? Working remote? Taking the day-off? Being part of a hybrid workplace is about so much more than desk booking and with Pronestor Workspace you get scheduling, navigation, and the ability to find out where your colleagues are working from built into your desk booking software.
Display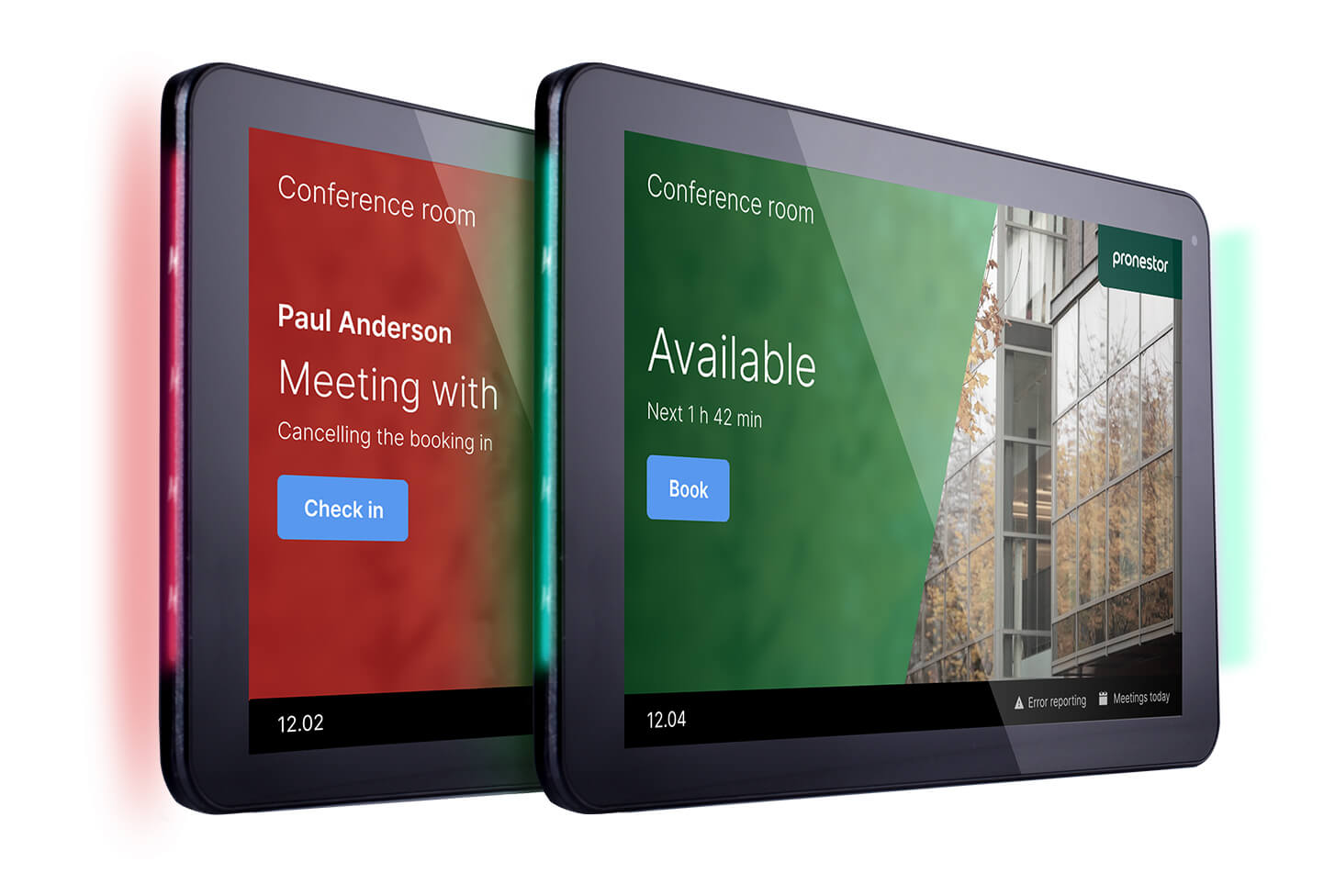 Unused meeting rooms are costing organizations hundreds of thousands of dollars on average, but there's a simple way to avoid burning a hole in your budget. Conference room scheduling displays lets employees check in, and automatically frees up unused rooms for others to use.
Insight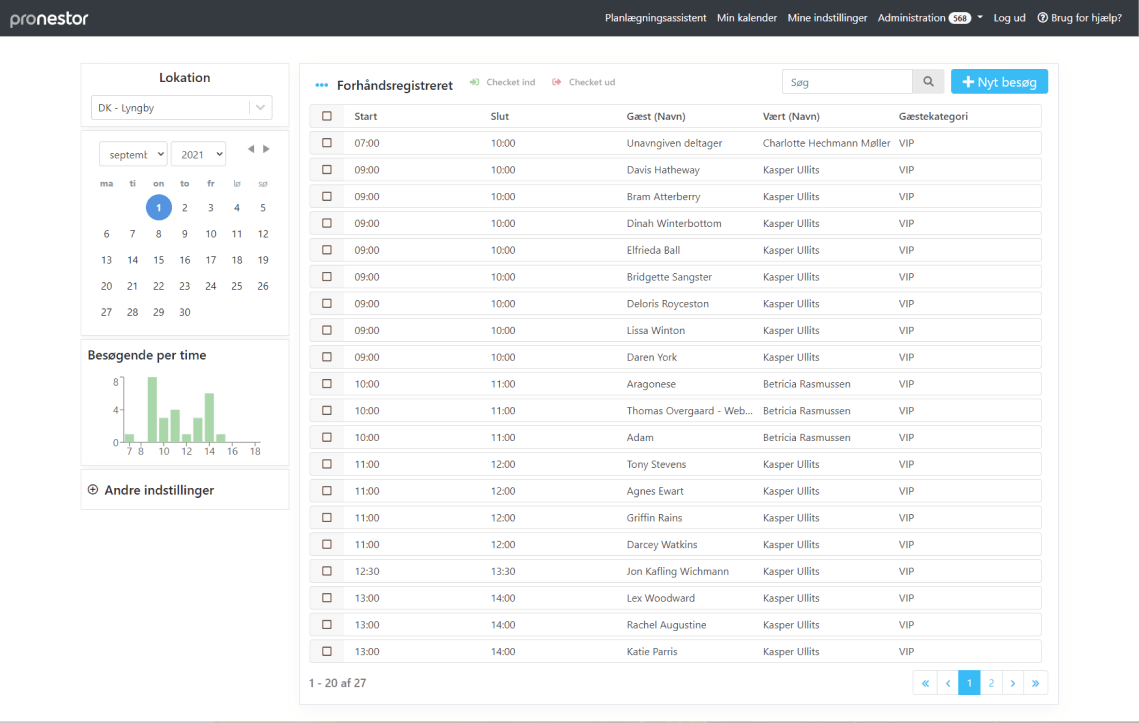 Making sure your visitors are greeted properly often shapes how they perceive you and your business. Sign In Workspace's Visitor gives you a complete overview of your visitors — and keeps your workplace safe while saving you time
Is your office ready for the future of work?
We oppose the idea that it should take a lot of work to plan your work. And with the way the workplace is changing we wanted to make it easier to plan your work. We want to give you the ability to turn any space into a workpalce that works for you. We want to support you with tools that gives you and your colleagues the optimal amount of flexibility, transparency, and accountability.
What our customers are saying
.
Great solution that has made our work lives easier
It has become easier to book meeting rooms, catering and visitors. On the other end, it has also helped our catering services deliver better service to our visitors.
Complete booking/visitor/screen solution
What I appriciate most are the displays outside the conference rooms so you easily can see available/booked rooms, who has booked them and also upcoming meetings during the day in that room.
Overview of available meeting rooms made easy
We've got a packed office with only a certain amount of meeting rooms. Therefore it is highly time saving to know from your desk which meeting room to book at what time for your next meeting.
Easy and simple with a good overview directly in Outlook
Practical with a quick overview of meeting rooms and resources with a single click in Outlook.