Delivery
management
.
Quickly and easily notify staff about packages and deliveries available for pickup, reducing the need for unnecessary office visits.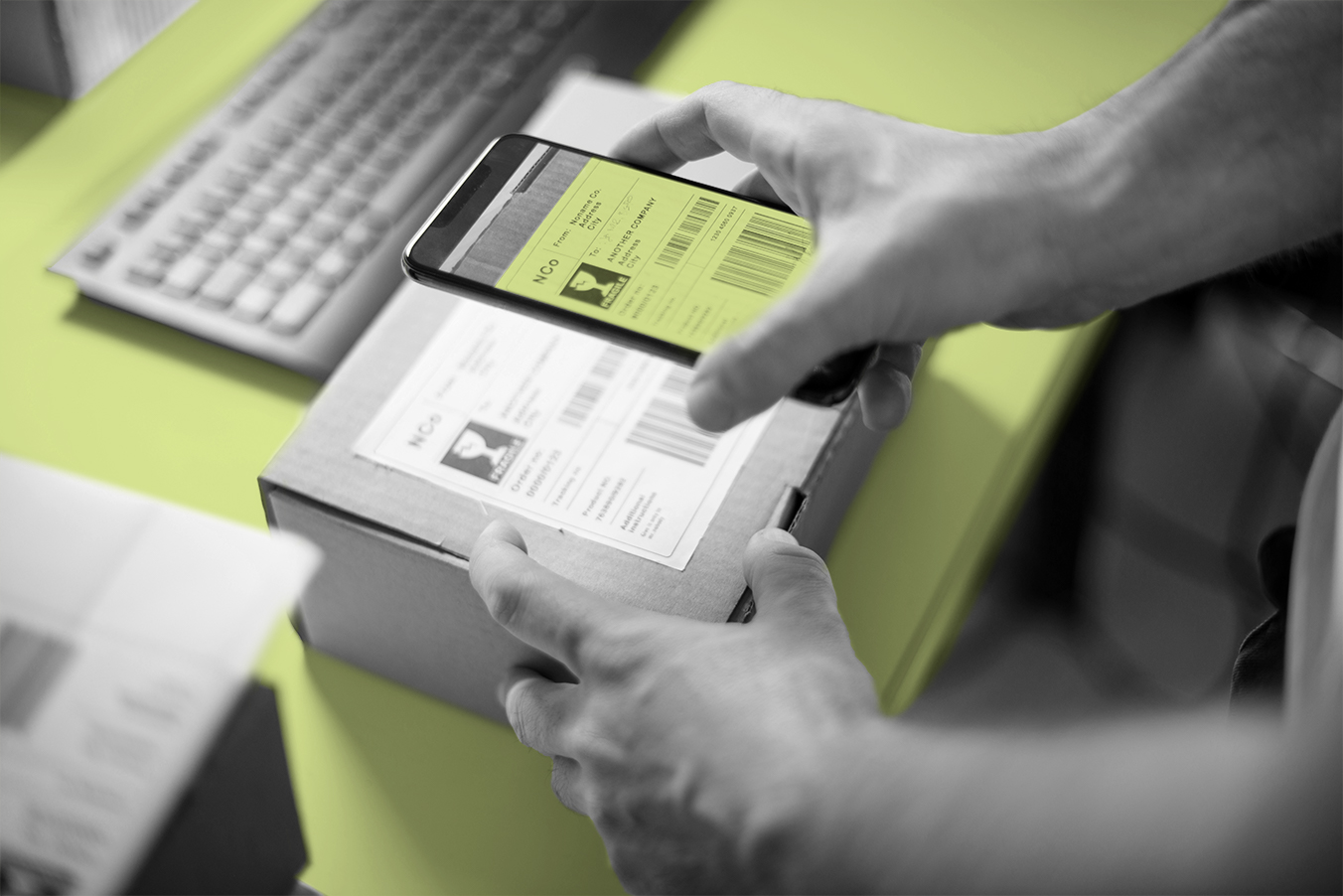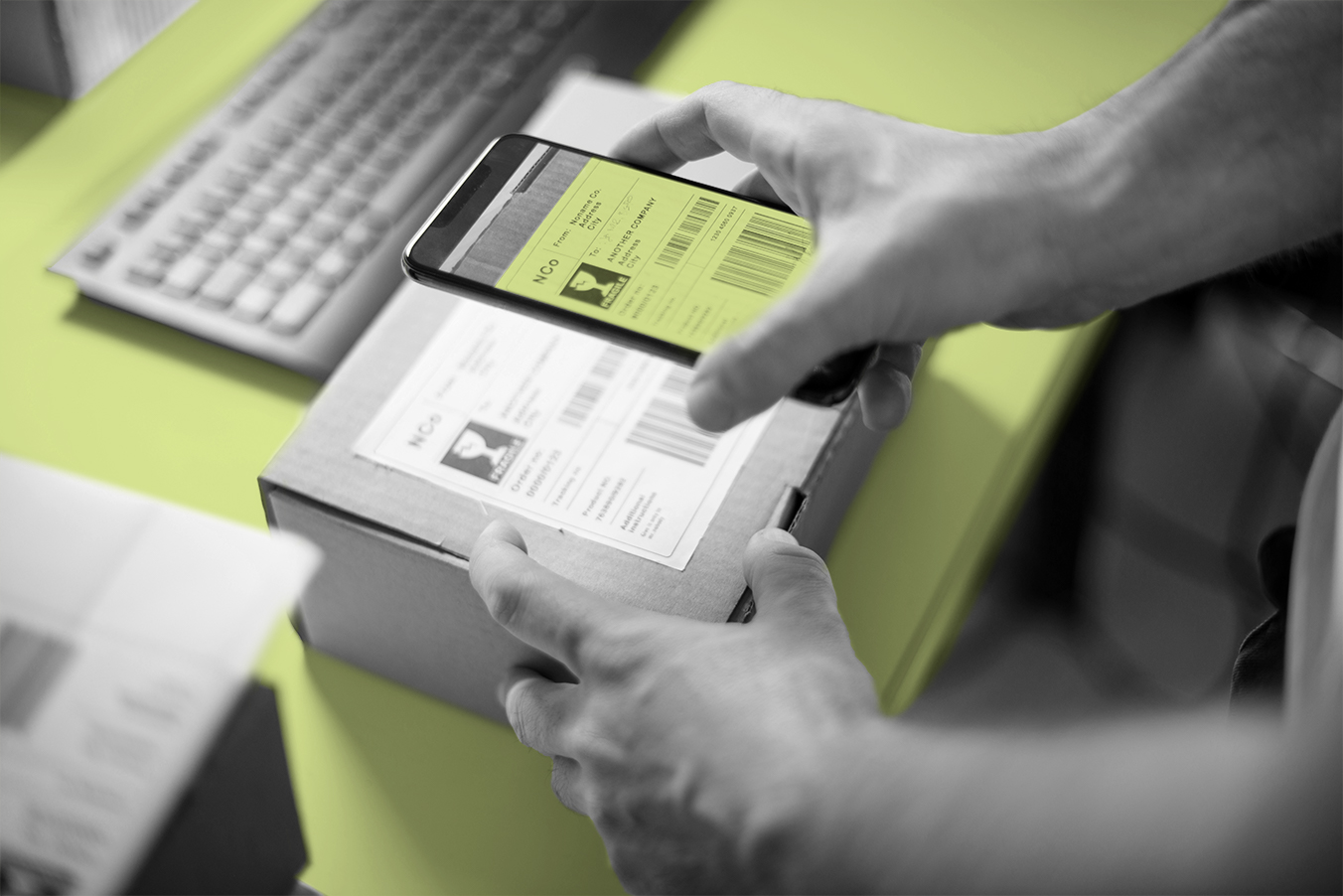 Quickly
scan labels
.
Automatically link packages to employees. Using advanced Optical Character Recognition, and tight integration to internal directories, frontline staff can scan any label – handwritten, nick-named, partial – and quickly associate it to the right employee.
A complete
workflow
.
From notifications and reminders to receipt confirmation. Reduce mailroom and lobby clutter by notifying staff (via email, Slack, or other notification tools), sending periodic reminders, and tracking package pickup.
Quickly scan the package.
Use Sign In Enterprise mobile app to scan each package by simply taking pictures.
Automatic notifications.
Sign In Enterprise automatically detects and notify the owner of each package.
Receipt confirmation.
Once the package is collected, the owner can send a confirmation with just a click.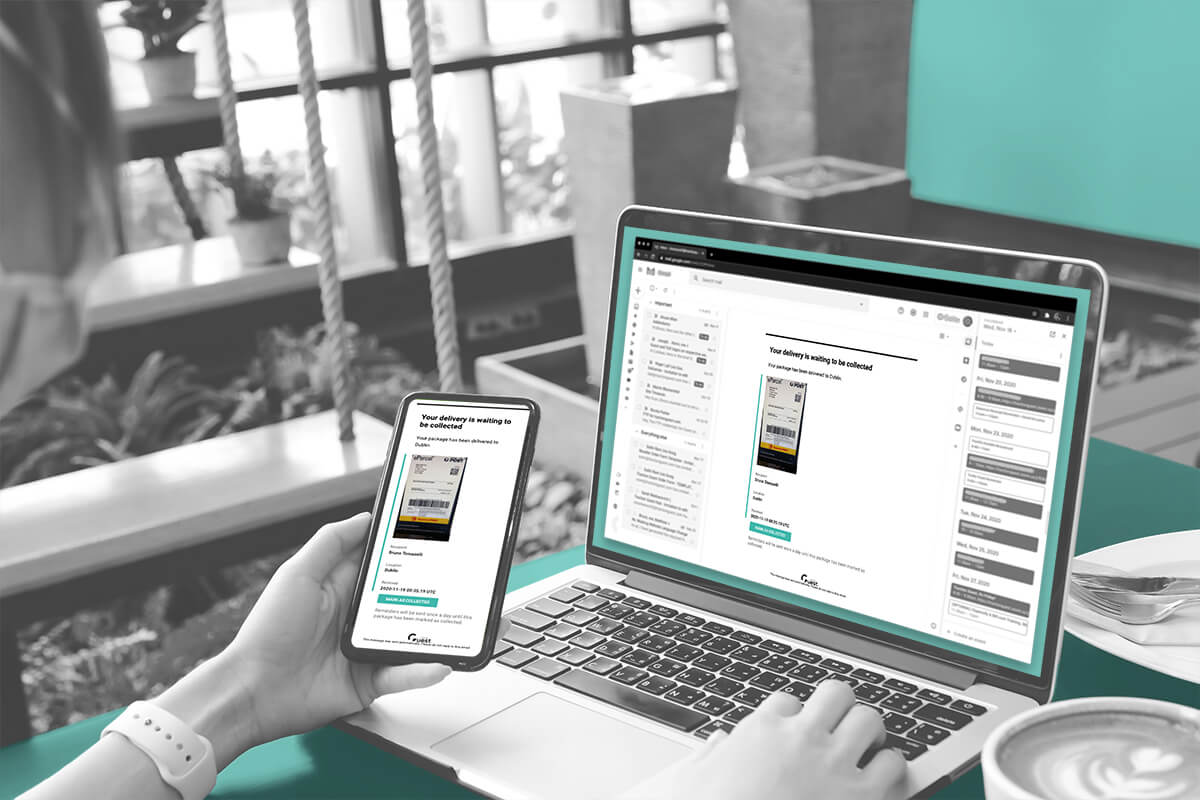 Help remote employees stay connected
.
Leveraging the information from the delivery dashboard, frontline staff can facilitate priority forwarding of packages to all their remote workforce.
Gain actionable insights on your mailroom backlog
.
Know how many packages are in inventory, how long parcels have been dormant, who needs to come to the office for pick-ups, and whether important information or assets are missing in action.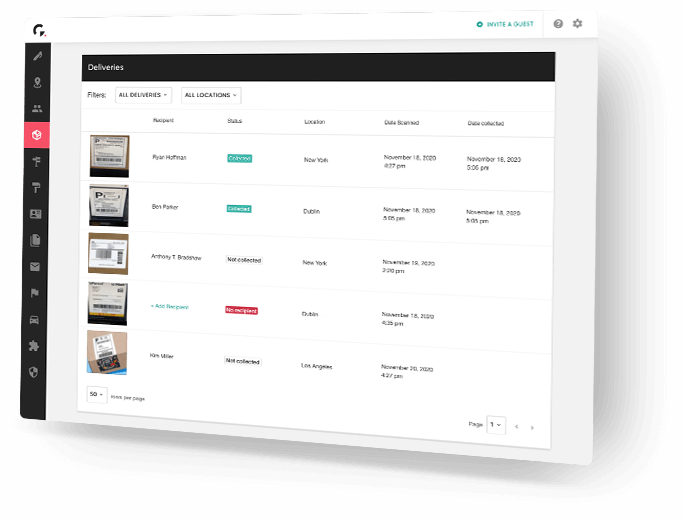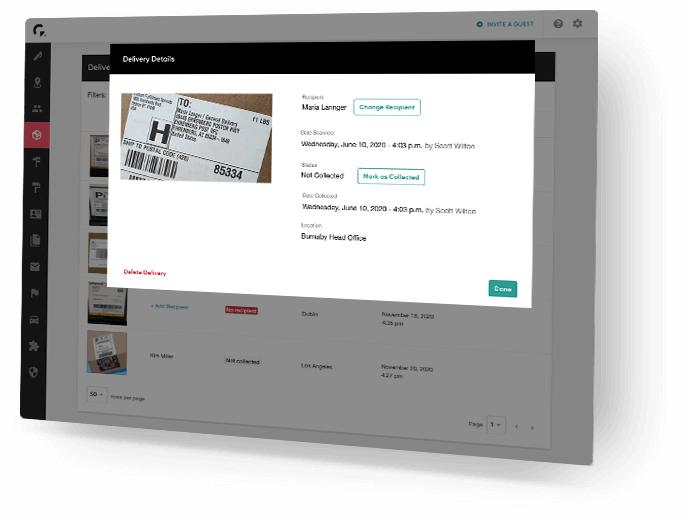 Book a demo
.
See how Sign In Enterprise Delivery Management solution can help keep improve your operational efficiency.