Enhanced Workflow Editor
.
Build visitor experiences for employees, contractors and essential guests using our low-code Experience Workflow Editor. Create a unique visitor entry process that is location specific, to ensure safety and security for all.

Read how Veeco created custom workflows for each visitor type.
Low-code experience editor
.
Sign In Enterprise's low-code Experience Workflow Editor gives administrators complete control over the visitor experience they want visitors to have, without the need for external system integrators. Add steps to the workflows to create unique experiences with our easy to use drag and drop system.
Design
experiences
with ease
.
With Experience Workflow Editor, you can add new aspects to your visitor experience with ease like request additional visitor information, have guests take a photo or scan in required documentation, and have visitors sign an NDA form before entering.
The low-code Experience Workflow Editor gives you the ability to reimagine your security processes to create the location specific workflows you need to maintain compliance, and automate the experience of all occupants.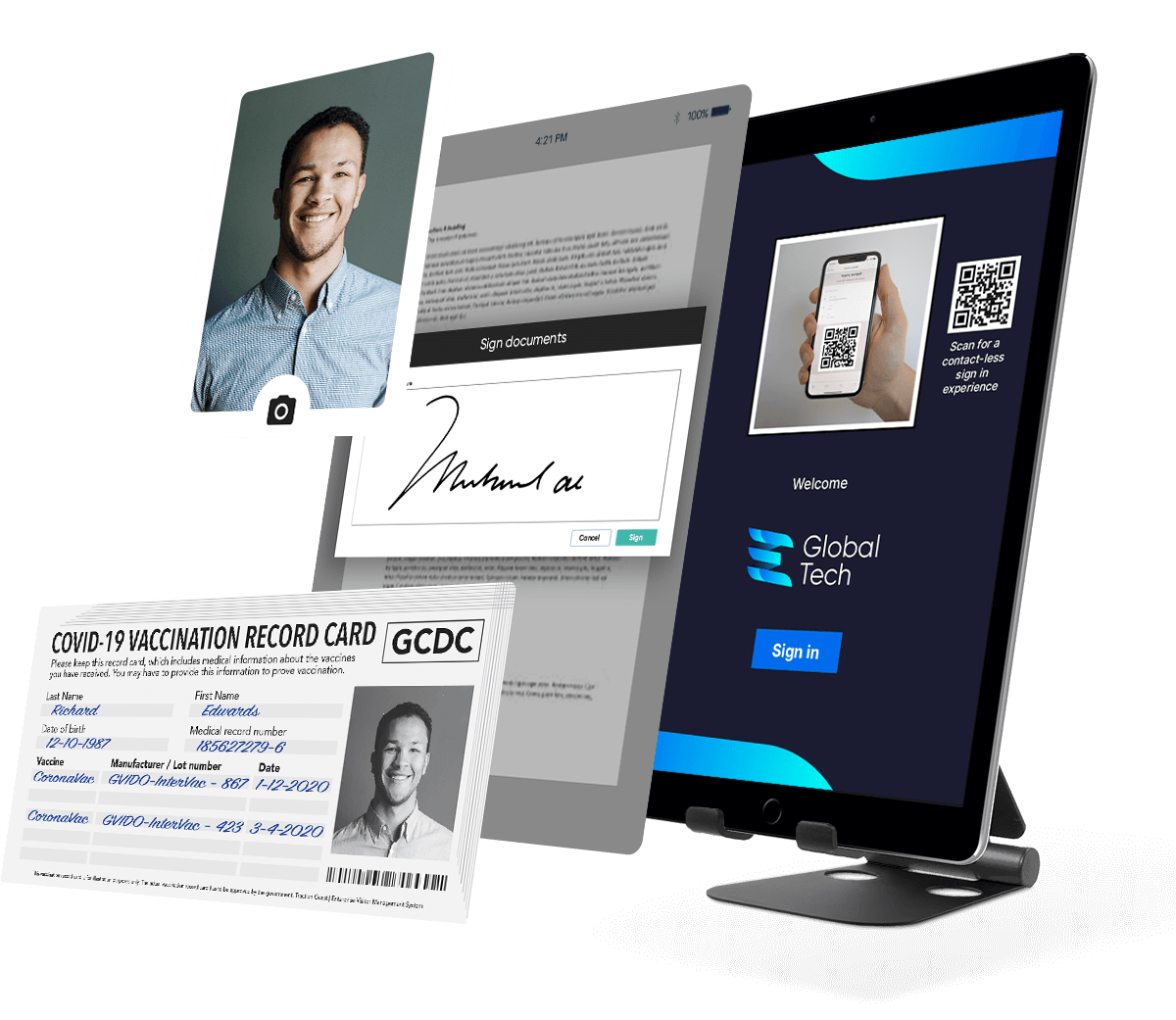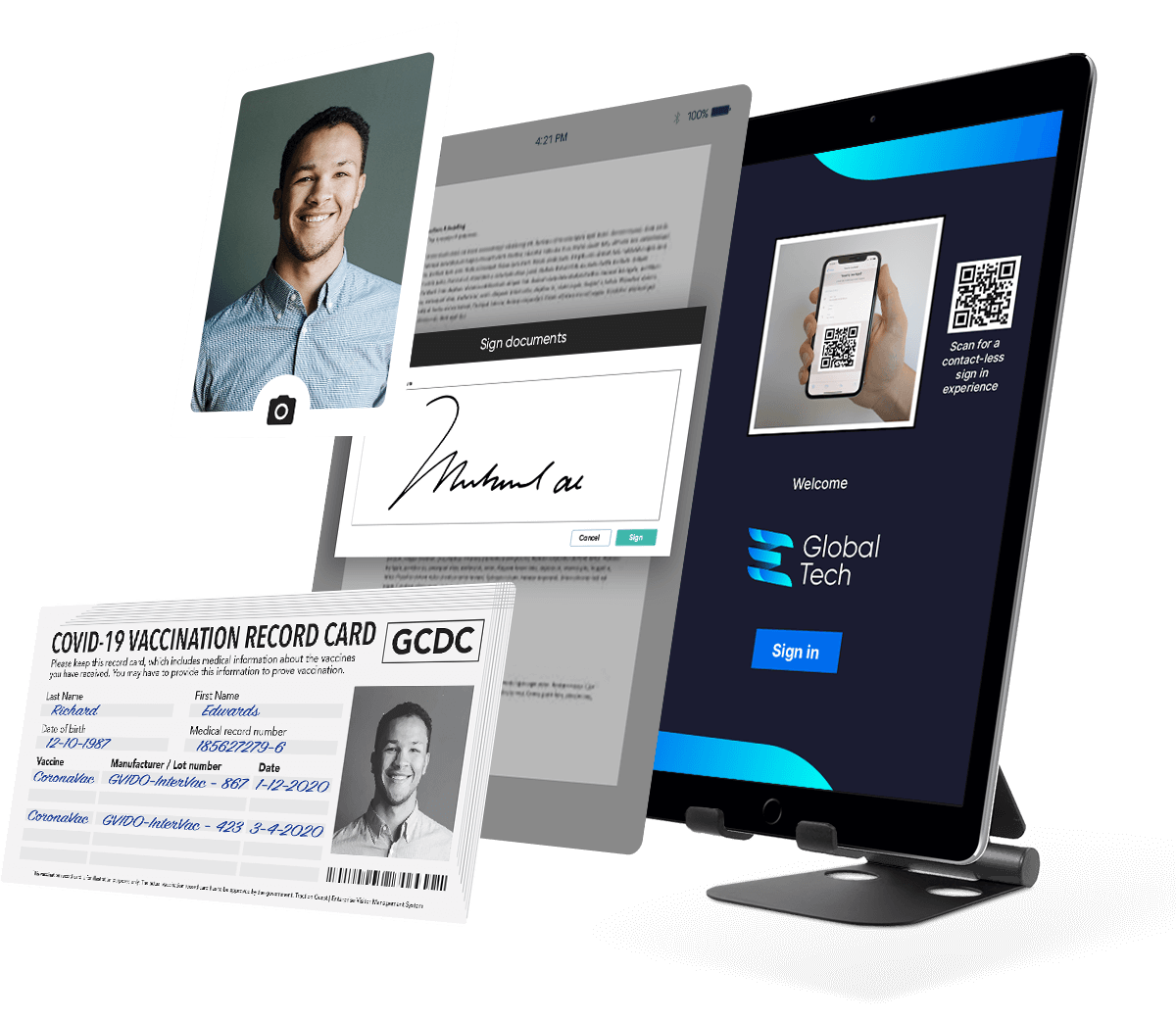 It's all about flexibility in the visitor experience
.
Don't treat all your visitors the same. From our Experience Workflow Editor, build the appropriate experience for each type of visitor coming into your location. Create different branches for employees, contractors, and visitors such as job applicants or family members. The low-code interface makes it easy for you to automatically send visitors down a unique path with visitor-specific questions that meet your location-specific requirements.
A unique experience for each location
.
For multi-location businesses, design a unique experience in Experience Workflow Editor for each location that can be managed centrally. Meet regional compliance regulations and health and safety restrictions with an experience that is built for each individual location – perfect for businesses that have facilities in different countries, states/provinces, or cities.
Automate your visitor processes
.
Build levels of automation into your visitor entry processes including watchlist screening, automated alerts, and escalations. Use the Experience Workflow Editor to trigger actions in your visitor experience with a easy low-code interface. Automate adding a visitor 'of concern' to a watchlist after screening them through a third-party provider or sending automated alerts to security when an unwanted visitor registers to enter your facility.
Join 100s of other enterprise organizations and reimagine your workforce security
with Sign In Enterprise.