Everbridge
.
Everbridge's Critical Event Management platform quickly and reliably aggregates and assesses threat data, locates people at risk, and automates the communication process. By integrating Sign In Enterprise and Everbridge you extend your security program to encompass non-employees (contractors, essential visitors, etc.).

Critical event management
.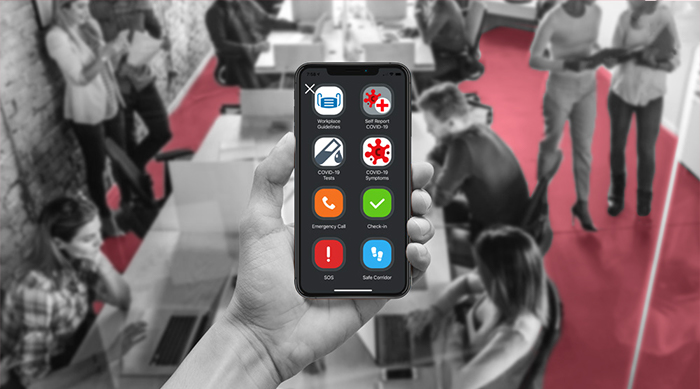 Sign In Enterprise and Everbridge together provide a seamless employee/non-employee registration and communication solution, supporting complex requirements across all security stages: Assess, Locate, Act, and Analyze.
Assess
Support for multi-tiered health & safety assessments, pushed through multiple mediums, delivered to all individuals invited on site (employee, contractors, visitor, etc).
Integrated watchlist support to ensure any on-site individuals are cleared across multiple databases as required.
Pre-entry engagement through flexible mobile options – downloadable application or browser based interactions.
Low-code tools to efficiently register employees and non-employees to support health and safety controls such as vaccine attestations, travel confirmations, insurance waivers, etc.
Locate
Incorporate non-employee information into risk assessments to ensure security leaders have a full and complete picture.
Know exactly who is at which location based on real-time check-in information.
Confirmation/validation of actual physical presence.
Automate registry process for regular/repeat visitors.
Act
Incorporate non-employee (eg. visitor, contractor, etc.) information into mass notification workflow.
Streamline advanced communication protocols including tiered alerts, multiple mediums, scheduled notifications, triaged/grouped outreach, etc.
Automatically register individuals of concern (health or security reasons) on a centralized watchlist.
Enforce pre-entry, site specific training to ensure on-site individuals are familiar with local protocols.
Analyze
Easily address audit and executive management requirements as needed.
Support business intelligence through pre-built dashboards and reports.
Easily export critical information into standard corporate visualization tools.
See Sign In Enterprise and Everbridge in action
.
We'll learn about your unique challenges and show you how Sign In Enterprise and Everbridge can enhance your visitor management experience.