2020's COVID-19 pandemic has shaken the workplace security industry to its core.
With 92% of professionals stating that physical security is of greater strategic importance now than it was before the pandemic, organizations everywhere are questioning how they best can increase workplace security and devise a comprehensive on-site operations strategy.
Potential disease transmission has now become top of mind for every person entering a lobby or attending an event. While professionals were previously more concerned about identifying and securing visitors, contractors, and vendors entering the premises, employees have now become an important part of the mix - and with it comes the need for increased security in the workplace.
Do you know who is walking through the door? When are they coming and going? If an employee tests positive, do you know who else they came in contact with on-premises at what times and dates?
Thankfully, technology is advancing quickly to close the gap between risk and reality. In fact, 89% of industry professionals report that an enterprise visitor and employee management system creates a safer working environment. And it allows them to customize and streamline the visitor and employee experience in offices or at events.
Companies can manage multiple locations in one central admin platform and tailor the sign-in based on who they are and why they are there. With a customizable visitor management system, organizations can increase security, elevate operational efficiency, as well as capture and leverage more data.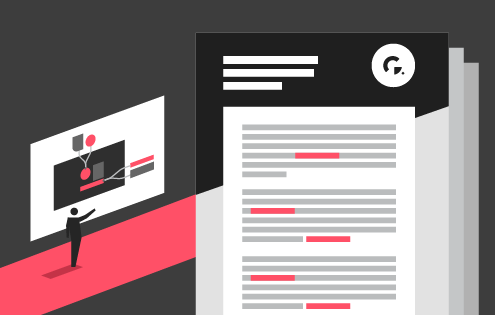 Thousands of people are coming through your facility every year and you don't know anything about them. Read more about the security blind spot, and the risks that come with contractors coming on-site.
Read feature article
How can you increase workplace security at your facility?
If you're still using a paper logbook, the first step to increasing workspace security is to get rid of it. It is inefficient, jeopardizes data and physical security, and increases the risk of disease transmission.
If you've already moved on to a visitor management system, make sure it is configured to support enterprise security requirements and comes with features like touchless sign-in, contact tracing, and capacity management.
As the pandemic moves forward into a post-COVID-19 stage, companies will still need to perform due care to protect their workforce. And that includes the many contractors, remote and hybrid employees, and visitors coming on-site. So, companies need to think about their business continuity plan, which includes a heightened response to security in the workplace.
Here are 8 ways to increase workplace security with effective visitor management:
Reduce the risk of disease transmission
Paper logbooks are inefficient, expose sensitive data, and do not reduce the risk of disease transmission. Visitor management systems come with advanced functionality such as touchless sign-in. This will help you understand who is entering the building and consolidate information on one central platform.
By putting touchless sign-ins in place, you can remove any unnecessary physical interaction in the workplace. ZeroTouch can provide a 100% contact-free solution. This offers your visitors an efficient sign-in experience using QR code scans, which eliminates line-ups or crowds.
Contact tracing across multiple buildings
A visitor management system can access a detailed view of all recorded individuals. It captures personal details entered for each individual coming in the doors, as well as dates of historical visits to be used across the organization.
By using Frontline, a mobile app for administration, track visitors to see when they arrived, who they met with and where they were. If a visitor becomes sick, you need to be able to take action to ensure everyone in the workplace remains safe. Increase workplace safety by viewing a full list of was on-site during a possible outbreak. Then send mass notification to alert those in contact with an ill visitor.
Enable visual identification
To ensure your employees are safe, it's essential to be aware of which visitors are welcome in your workplace and which are not. Take photos of your guests and ID cards for visual identification. Automatically print visitor badges at check-in to ensure visitors are identifiable while on-site. Establish a process that includes identifying each visitor that comes through your doors.
Visual identification can be especially useful when welcoming larger groups of people to your business. This includes large board meetings, seminars, training sessions and classes, larger projects that include contractors. Proper visual identification can increase workplace security by helping to differentiate the many different people who come to your site. You can have different badges or labels for all the groups of people coming in. Job applications, contractors, deliveries, and employees can be easily distinguishable based on visual identification.
Screen visitors against watchlists
Differentiate between wanted and unwanted guests with background checks. Screen visitors against custom internal or third-party databases to identify risk and automatically notify security personnel. This can be part of your standard compliance measures, such as for ITAR compliance.
For multiple facilities, a visitor management system can be deployed amongst them all but have one central hub for information. That means anyone put on your watchlist in one location is automatically put on them all. This increases workplace security across your entire enterprise business and minimizes risk to other locations in your business.
Watchlists can also be automated based on user responses to health attestation questions. Have your employees complete the health screening questionnaire. If they are at risk of having been exposed or show signs of symptoms, they can automatically be placed on a watchlist to be denied entry.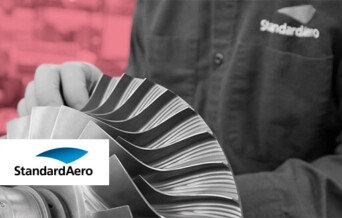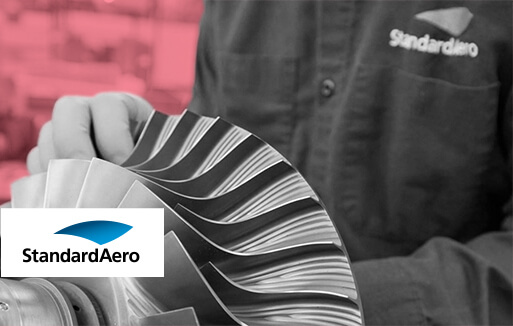 StandardAero needed to maintain ITAR compliance across 40 locations worldwide. See how they accomplish this with Sign In Enterprise's visitor management system.
Read case study
Send instant security alerts
Trigger automatic notifications to hosts when an unwanted visitor checks in or fails the health and safety pre-screening protocol. There are many instances when sending a security alert to your entire workforce could be critical to their safety. Active environmental, political, or health crises could require action from your security team to ensure the safety of everyone possibly involved.
As a critical event unfolds, time and response matter. A combined visitor management system and a critical event management platform increase workplace security across large operations. Send instant alerts, instructions, and information to those in harm was to ensure they are safe.
Streamline frontline operations
Many companies don't have any entry policy. And in the early stages of the COVID-19 pandemic, that was problematic. However, quickly policies were put in place to reduce risks to the workforce. People were required to follow PPE instructions and other safety procedures like signing NDAs, waivers, or other legal documents as part of the sign-in process.
Some organizations had these procedures before, however, they were labor-intense, manual processes, such as logbooks. Paper copies will need to be filled and stored, such as with signed NDA and waivers. This will require someone to check and ensure they are signed when that person returns to the site at a different time.
Now with a visitor management system, these operations have been streamlined. NDAs, waivers, and insurance documents can be requested before arrival and stored. Visitors can have all their sign-in documents already processed before they even show up, allowing quick entry on-site. This reduces any possible risk of exposure or added safety concerns in having large groups of people in the lobby waiting to enter.
Educate on safety procedures
Ensure important safety information is communicated effectively to visitors and contractors. Incorporate safety training videos during check-in, or include an emergency exit map in the notification emails. With pre-visit notifications, you can inform your visitors of the experience they are going to have before they arrive. This can include safety and health questionnaires, and policies for things such as masks, and requirements for badges.
Educating your entire workforce, including employees, contractors, and visitors on safety procedures is the fast way to the adoption of those procedures. There is always some push-back against enhanced safety and security measures. However, with a proper education program and streamlining them, there is a greater likelihood of success.
Improve your emergency response plan
In case of emergency, instantly access the visitor management system for a roll-call view. Then send alerts for evacuation to those still present on-site. Along with having other policies and procedures in place, this could include sending site maps for exit locations or alerts on active crisis situations occurring at the location.
Most importantly, you need to constantly be defining what security and safety are in your workplace. Involve others in the discussion. Workplace security is not just a security team problem. It should include a committee of members from the C-Suite, different department heads, and lower-level employees. This enables you to properly understand all possible threats at every level.
Workplace security is your responsibility
Organizations are responsible for complying with these heightened security and safety regulations in light of the COVID-19 pandemic. Recognizing the importance of enterprise visitor management in increasing workplace security will allow companies to prevent security breaches and be prepared for emergencies. Security in the workplace is everyone's concern. So, everyone should be investing in security processes that make them, the people under and around them, and those coming to the site, feel safe.