Watchlists are becoming a prevalent topic for effective visitor management. Technology is enabling organizations to capture valuable visitor data which in turn creates an opportunity to enhance the visitor experience and step up your security. This article will outline the common threads on what organizations are interested in, how people are maintaining data lists, and the augmentation of manual lists by integrating information that is held on third party reference sites.
Who needs a watchlist?
Screening against watchlists allows a company to compare a visitor sign-in against a pre-determined record. This can be a helpful tool for your security department or even be a legal requirement to meet compliance standards.
In terms of security, certain industries have started to make watchlists a central priority. For instance, organizations in aerospace, rec centers, and data centers are seeking electronic watchlists to immediately identify unwanted individuals at sign-in for immediate action.
For compliance, regulatory bodies such as PCI (case study: Cymax) and ITAR (case study: Whippany Actuation Systems) are mandating that you understand who is entering your site. Audits drive the need to share information on visitors including who they visited if documents were signed, and how often they've been on site. Goods Manufacturing Practice compliant companies can face fines if they are not able to provide an auditor the details on their visitors and what documents they have signed.
Security and compliance aside, not every watchlist needs to be negative. To offer a truly personalized visitor experience, organizations also want to know when their most important customers walk through the door. With a VIP watchlist, you can ensure the appropriate employee or host is notified instantly.
Understanding the importance of watchlists, many companies continue to struggle with the execution. Where should you start? How can you know the background of a person at check-in?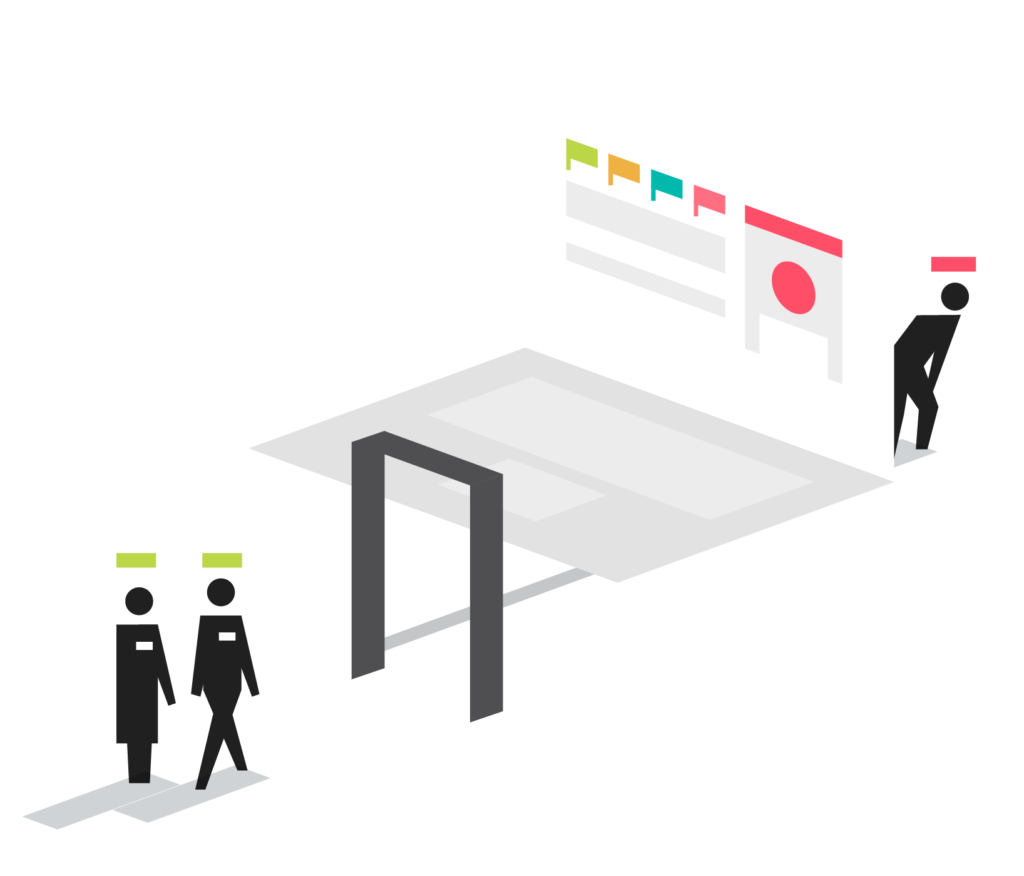 Creating your own
If you want to truly define your watchlist criteria, you should start with creating your own list. Based on your specific business requirements, you can define at which point a visitor should be added to a watchlist. Once a visitor record is tagged, setting automatic notifications to appropriate teams and individuals is essential in preventing any future issues.
Creating an internal watchlist does not have to be difficult or time-consuming. When creating a watchlist, consider:
Having the ability to tag individuals with levels of importance/severity
Adding notes to provide key details
Communicating with other sites
For larger organizations with multiple sites, communicating those watch list details is very important. Information is valuable only if it is communicated. Cloud-based systems automatically communicate watchlist data across organizations quickly.
Using a third-party list
If your business requirements are more generic, you can also choose to integrate with an existing third party database. Major sanctioning bodies and law enforcement agencies have compiled lists and made these available to other organizations. For instance, Visual Compliance or ITA are two commonly used external watchlists. ITA is free to sign up and checks against the Consolidated Screening List that the US government maintains restrictions on - such as certain exports, reexports, or transfer of items. Visual Compliance incurs an additional cost and their database includes more than 360 watchlists that cover major areas of concern, including Financial, Politically Exposed Persons, and International Terrorism to name a few. Companies that need to adhere to the International Traffic and Arms Regulations (ITAR compliance) are required to screen visitors against certain third-party lists. Check out this article on Whippany Actuation Systems who have automated their process.
When watchlists meet Visitor Management Systems
Companies have always attempted to manually track both desirable and undesirable visitors. Tracking efforts often became a confusing and disjointed paper trail. As companies grew, it became increasingly difficult to have a consistent approach to knowing who has visited multiple times at various locations. Often each site had their own way to log visitors, creating inconsistencies and putting the organization at risk.
As the office lobby space begins to introduce technology to enhance the visitor experience, it is important to consider the role a watchlist, internal or external, can play in keeping your organization compliant and safe. Using a visitor management system allows for direct integration of a watchlist and ultimately increasing efficiency and effectiveness.
VMS has introduced a way to quickly welcome someone, remember them, and allow for consistency across multiple sites. Check out this article for an in-depth look at why you should consider a VMS.