In too many buildings across the globe, the current visitor journey is exactly that... a journey.

You receive an email invite before having to find the right location and the right door. You ring a bell and wait. Once inside, you sign-in and collect your badge, while the receptionist hands you a stack of paperwork to fill out while they try to track down your host. Then you wait some more. If you are lucky, you are offered a glass of water while you kill time.

We've partnered with Proxy, an innovator in mobile access solutions, to change that experience.

Now, imagine getting an invitation with location map of the office. With your information already pre-set, you tap your phone as you walk through the entrance, the receptionist greets you by your name, WiFi is automatically provisioned and your host is notified. All without even breaking stride. Easy.


Reimagining access control with Proxy
Proxy uses smartphones to give users their own unique "identity signal" that allows them to seamlessly access multiple entry points of a workplace using nothing more than the digital identity on their phone. Fully integrated with Sign In Enterprise, this digital identity is passed into the visitor management system (VMS).

Visitor information, such as name, purpose of visit, or country of residence can then be leveraged by Sign In Enterprise to set up a flow of actions. For example, notifying the host, running the name against the watchlist, or sending alerts to security personnel.

This joint system was originally designed to allow simple access to the facility, enable proactive security, and provide a compliance trail for every visit.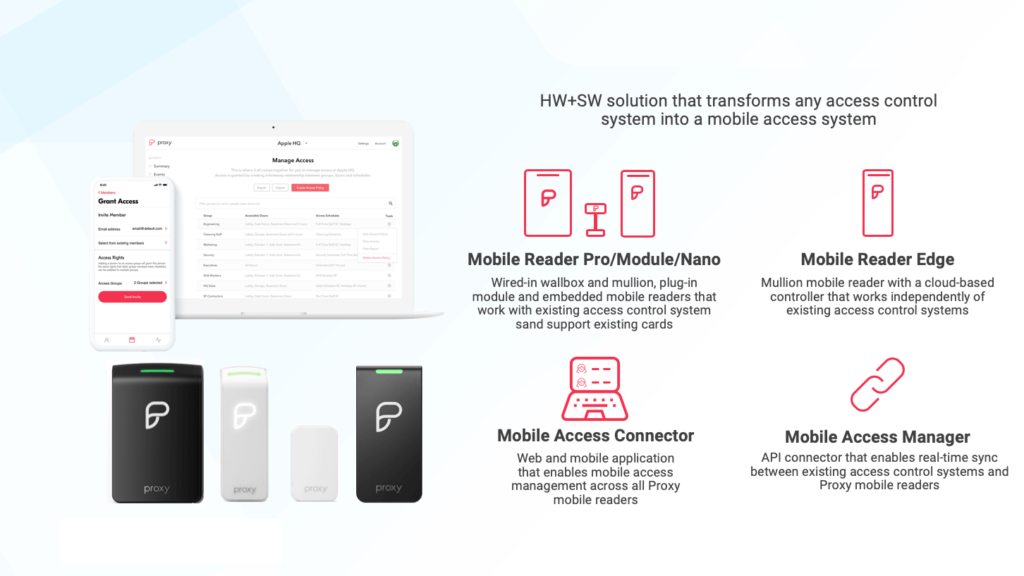 Particularly relevant to enterprise companies, the vision is to create a frictionless access ecosystem for employees and visitors across hundreds of their locations. Customers want a true end-to-end access control solution that would enable both employees and visitors to roam around workplace sites in a way that's seamless for their visitors, yet fully controlled by their security organization. 

"Security leaders are concerned about knowing who their visitors are and where are they going," said Alex Brennan, sales manager at Sign In Enterprise. "And that can be a big unknown in their buildings if you don't have the right tools."
Complexity of visitor management and access control

Maintaining a high standard of security and operational efficiency can be challenging, especially when a company has multiple locations – each with separate protocols, setups, and types of guests.

Having visibility across all visitors and employees, while designing customized access for each individual was the goal.

Leveraging Proxy's API and SDK, Sign In Enterprise developed a sophisticated integration into its VMS to allow for effortless mobile sign-in and access for visitors.

"The missing link in providing personalized services to the people within a building has been real-time identification of individuals within properties," said Denis Mars, co-founder and CEO of Proxy said in a press release.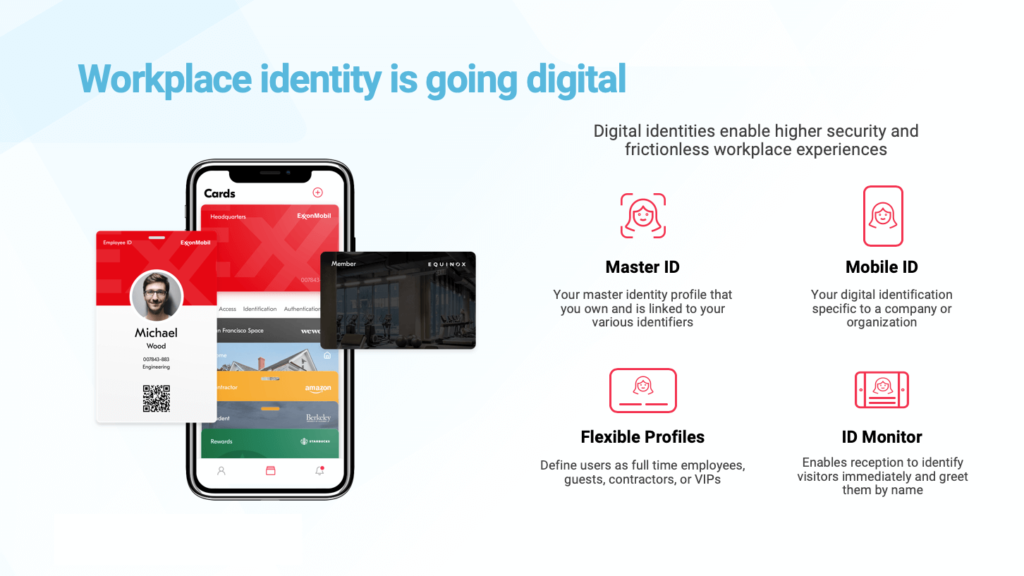 "Proxy can provision access whether it's a turnstile, elevator, or door and can be configured by location and by visitor type with our Sign In Enterprise integration," added Brennan. "This gives security leaders more control over how they provision access."

A free-flowing working environment powered by a comprehensive security tool will result in happier visitors, as well as informed hosts.

"Both Proxy and Sign In Enterprise believe that the visitor journey doesn't end at check-in," said Brennan. "Visitors often need access into different areas of a building and managing that access in an efficient and secure way is critical to security. Proxy paired with Sign In Enterprise helps security leaders solve for that and a lot more."

Gone are the backlogs, the antiquated paper sign-ins, and chasing down the host. The future of seamless visitor management and access control is actually here, right now.
On November 6th, 2019, we hosted a webinar on the Future of Frictionless Visitor Access, together with Proxy. Complete this form to watch the recorded webcast.
Watch recording