Acute problems often inspire the search for a visitor management system (VMS). A security loophole has been discovered or exploited. The number of visitors has overwhelmed manual processes. An audit has revealed that visitor logs fall short of compliance requirements.
Whatever the pain, a solution must be found – and quickly.
However, factors beyond the immediate problem must also be considered when evaluating a VMS. These factors relate to the concerns of various VMS stakeholders. Professionals in legal, compliance, security, sales & marketing, human resources, information technology, facility operations, and contractor management departments, among others are all affected by the processes and technical elements introduced by a VMS.
Different stakeholders have different VMS use cases, requirements, and conditions for adoption. Common VMS stakeholders fall into three groups:
Understanding and addressing the concerns of each group is key to ensuring that the system can be successfully deployed and adopted across the entire enterprise.
The "initiators"
Initiators are often those who first identify a problem and kick off the search for a solution. They tend to come from security, safety, legal, or compliance departments.
Security & safety
Directors of Security and security managers have one overarching responsibility: to ensure that the people, facilities, and information inside their organization remain safe. Through a lens-shaped by this priority, visitors are seen as an unknown, unquantifiable risk. This risk can become harrowing as the size of an enterprise increases. An enterprise with multiple facilities may see thousands of visitors come through its doors each year. Guests must be accounted for and backgrounds must be checked at scale without unduly interfering with the purpose of the visits or overwhelming the people receiving the guests.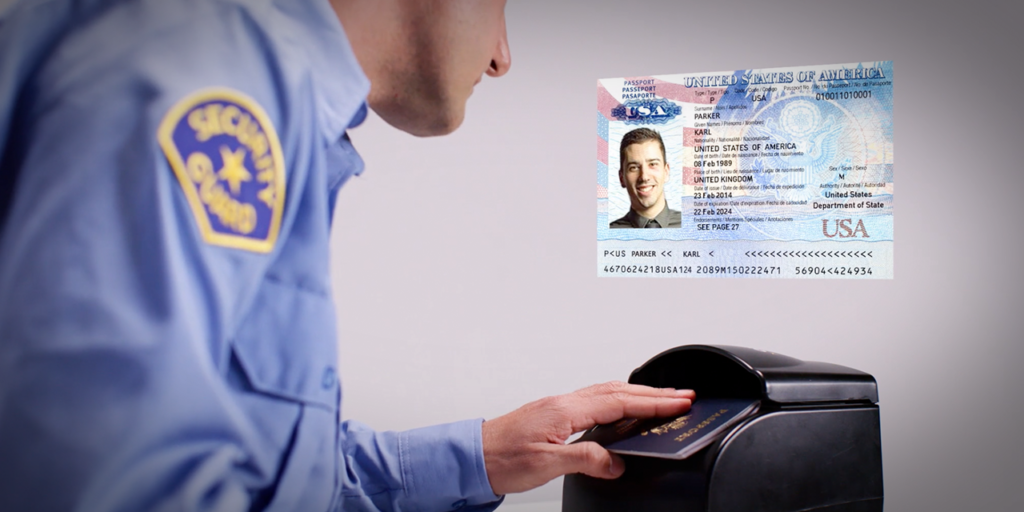 Priorities for this stakeholder include:
Knowing who visitors are.
Ensuring visitors know safety policies and procedures.
Ensuring visitor access rights are appropriate and accurate.
Legal & compliance
VMS-related concerns for legal and compliance professionals can be summed up in one word: documents. Non-disclosure agreements, safety instructions, and waivers must be seen, signed, and filed. For enterprises that export products or services, visitors may need to be screened against watchlists, including those maintained in accordance with International Traffic in Arms Regulations (ITAR).
Priorities for these professionals overlap with some of those for security and safety personnel. Legal and compliance professionals want to ensure that:
Visitors are not on restricted lists.
Visitors view required safety and training presentations and confirm they have done so.
Digital signatures are captured and documents are available.
Visitor data resides in the appropriate region, as stipulated by regulation.
Visitor data collection and storage complies with regional privacy rules.
For these users, VMS capabilities such as automated watchlist screening, safety & training video presentation, access badge editing, and digital signature and document review top the list of valuable configuration options they wish to employ.
The "influencers"
Influencers might not be directly affected by the problem that inspired the VMS implementation, but they have an important role in its technical operation or stand to benefit from more visitor data and the automation of visitor operations. The opinions of influencers carry weight. The absence of functionality that they deem important is often a deal-breaker for the success of the implementation.
Influencers typically come from two departments: information technology and sales & marketing.
Information technology (IT)
IT must ensure that every application is secure and that it integrates with the organization's existing technology stack. There are a few elements that IT stakeholders will almost universally look for. These are:
Single sign-on capabilities: The ability to connect multiple applications through a single account is critical. To satisfy IT, VMS users must be able to easily and securely log into the system through the tools and identity providers already implemented in the enterprise.
Security certifications: Designations — particularly SOC 2 certification— indicate that a VMS vendor has designed its solution with security best practices in mind.
Permissions management: Centralized management of user access to VMS tools and guest information ensures that users in different locations and roles only see what they need to see. For instance, access to a VMS' invitation information should only provide information relevant to a user's physical site. Permission to use invitation functions should not provide blanket access to all invitations across the enterprise. The IT department must be able to flexibly control what any one user is able to access, see, and do.
Other elements will also factor into evaluations by IT. Questions should be asked to establish what preferences the IT department has for a new system. These questions should cover:
Privacy considerations: Have the VMS features been designed to maximize guest privacy? For instance, if a device scans a guest's government-issued identification card, will all data from the card be captured or can the software be configured to ignore information that isn't relevant (like a driver's license number or home address)?
Dedicated cloud service: Is hosting single-tenant or multi-tenant? In other words, is the enterprise application sharing servers with other enterprises', or does it have servers dedicated singularly to its operation?
Sales, marketing & human resources
Break down the reasons for guest visits and you may encounter a surprising statistic: it's not unusual for the majority of an organization's visitors to arrive at the invitation of sales & marketing. These are customers or potential customers.
For sales and marketing stakeholders, every touchpoint with a customer must be smooth and must move toward one outcome: selling them on the company and its offering. Any friction inhibiting this is going to be met with serious opposition.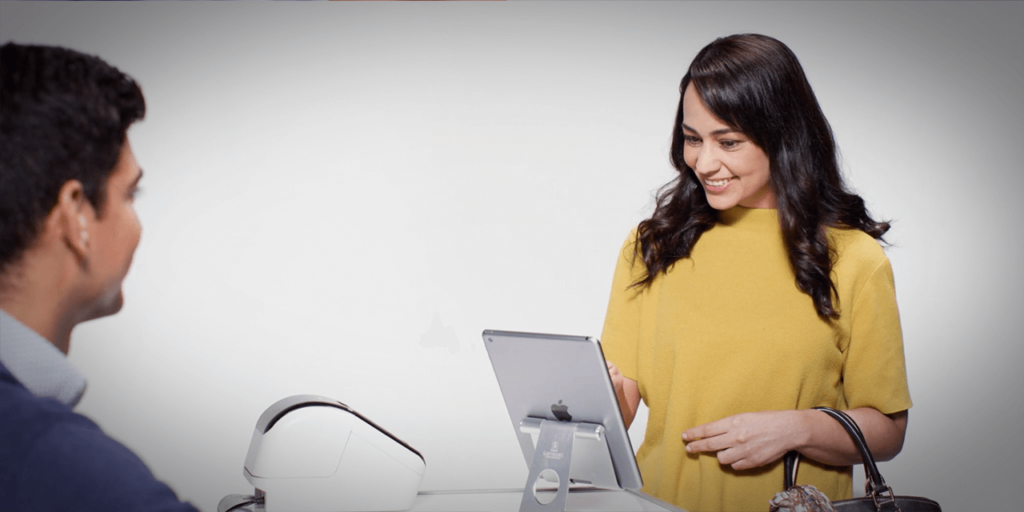 Knowing this, a VMS should enhance a visitor's experience and their impression of the organization. Doing so comes down to design, configurability, and speed. Design should reinforce branding and be aesthetically pleasing. Configurability options should provide great flexibility to modify the sign-in pages that visitors see, the messages they receive, and the speed with which they can complete a sign-in.
The concerns of sales and marketing come down to two priorities:
Making the visitor experience seamless and memorable.
Creating brand consistency across regions, locations and entry points.
Similar principles apply to human resources. Second to sales and marketing, HR may be the department issuing the most guest invitations. Instead of potential customers, they're inviting potential employees. Nonetheless, the objective remains the same: to impress visitors and contribute to persuading them that the organization is the right one to commit to.
Apart from impressing visitors, VMS also has a role in learning more about them. Many organizations invest in knowing as much as possible about the people that interact with their enterprise. Typically, this relates to online interactions. VMS allows the enterprise to learn about how a person interacts with the physical organization. That data can be integrated into CRM or HRM [JW1] systems to give sales and HR teams insight so that they can better know prospective customers and employees, increase the efficiency of follow-ups, and design detailed post-visit nurturing strategies.
The "users"
Users can make or break a VMS implementation as well. The success of any software implementation depends on adoption and acceptance by the people who need to use it every day. VMS users typically fall into three categories:
Administrators
Those who configure the system, determine permissions, and roll it out
Security managers
Those responsible for monitoring the guestbook, reports, and arriving guests
Hosts
Those who invite, meet, and escort guests
Ensuring smooth and rapid adoption by these users can be a tall order. It requires thoughtful consideration of system configuration paired with appropriate change management. The pertinent questions that management needs to answer are:
Which design elements make system use easy?
What can be designed into user experience to motivate users?
How can the activities of each distinct user group be enhanced while not interfering with those of other groups?
Bringing users into the evaluation conversation and determining which features will make their lives easier — whether automated checks against watchlists, permission bundles, or detailed experience editors — will steer evaluations in a direction conducive to broad adoption and maximized VMS utility.
Finally, users need excellent customer support to optimize their experience, troubleshoot problems, and encourage adoption. The VMS vendor should have a reputation for excellent support and should have adoption support services once the system is ready for operation. During configuration, support should help ensure that the enterprise leverages all relevant VMS functionality for various use cases and creates a user experience that is delightful and intuitive. During deployment, support should bolster change management efforts aimed at introducing and acclimating users with the new system. The VMS vendor should be able to draw from its deep experience to help users navigate common challenges and set them up for long-term success with the system.
Summary
Understanding and accounting for the interests of Initiators, Influencers, and Users when evaluating, implementing, and configuring a system will pay dividends.
Asking the right questions of each stakeholder will go a long way to ensuring that a VMS provides not only efficiency and compliance benefits, but an outstanding experience for the guests who have a stake in the enterprise's performance as well.