ZeroTouch
®
.
Automate proactive safety screening and fully contactless access for employees and visitors, mitigating current and future risks.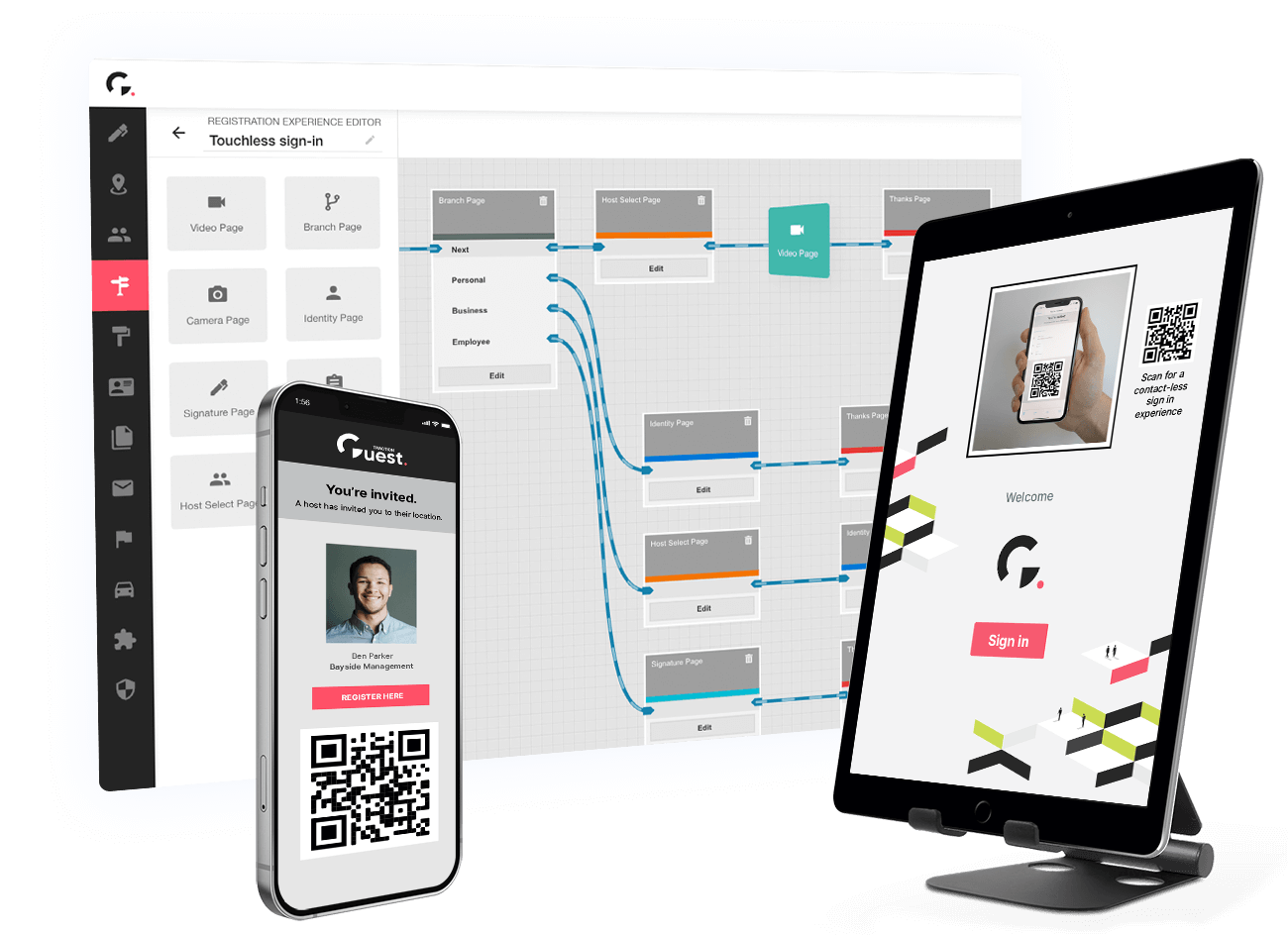 Dynamic Registration Portal and Touchless Sign-in
.
Enable efficient sign-in for employees and visitors by minimizing the risk of disease transmission, supporting EHS best practices and decreasing kiosk queue times.
Increase facility safety.
Proactively control who is allowed to access a facility by pre-screening visitors and employees before they arrive.
Track who is on-site.
Maintain a centralized system of record of scheduled visits and portal registrations, gathering the data required to confirm safe entry.
Accelerate sign-in.
Eliminate line-ups and create a fast and efficient sign-in experience with a QR code scan and a fully compliant flow.
Here's how it works
.
Dynamic Registration Portal is engineered for maximum flexibility and enterprise-level scalability. Administrators can use a low-code drag-and-drop environment to create flows for different visitor types and location needs, enabling hundreds of use cases.
Invitation email.
Create an email invite for an individual or a group expected on site.
Provide a unique link to the registration portal for individual or group visits.
Share directions, host information and location-specific instructions.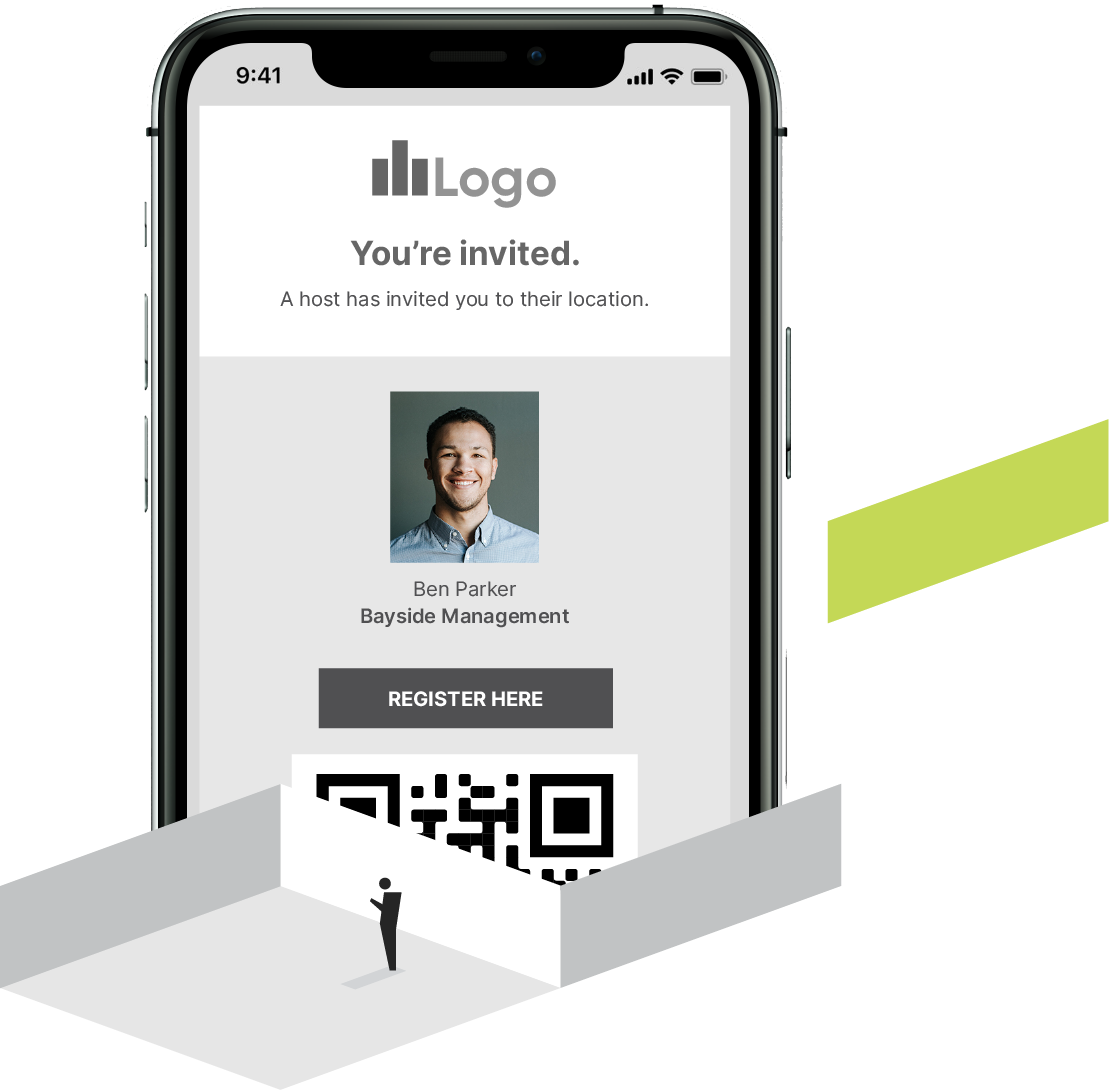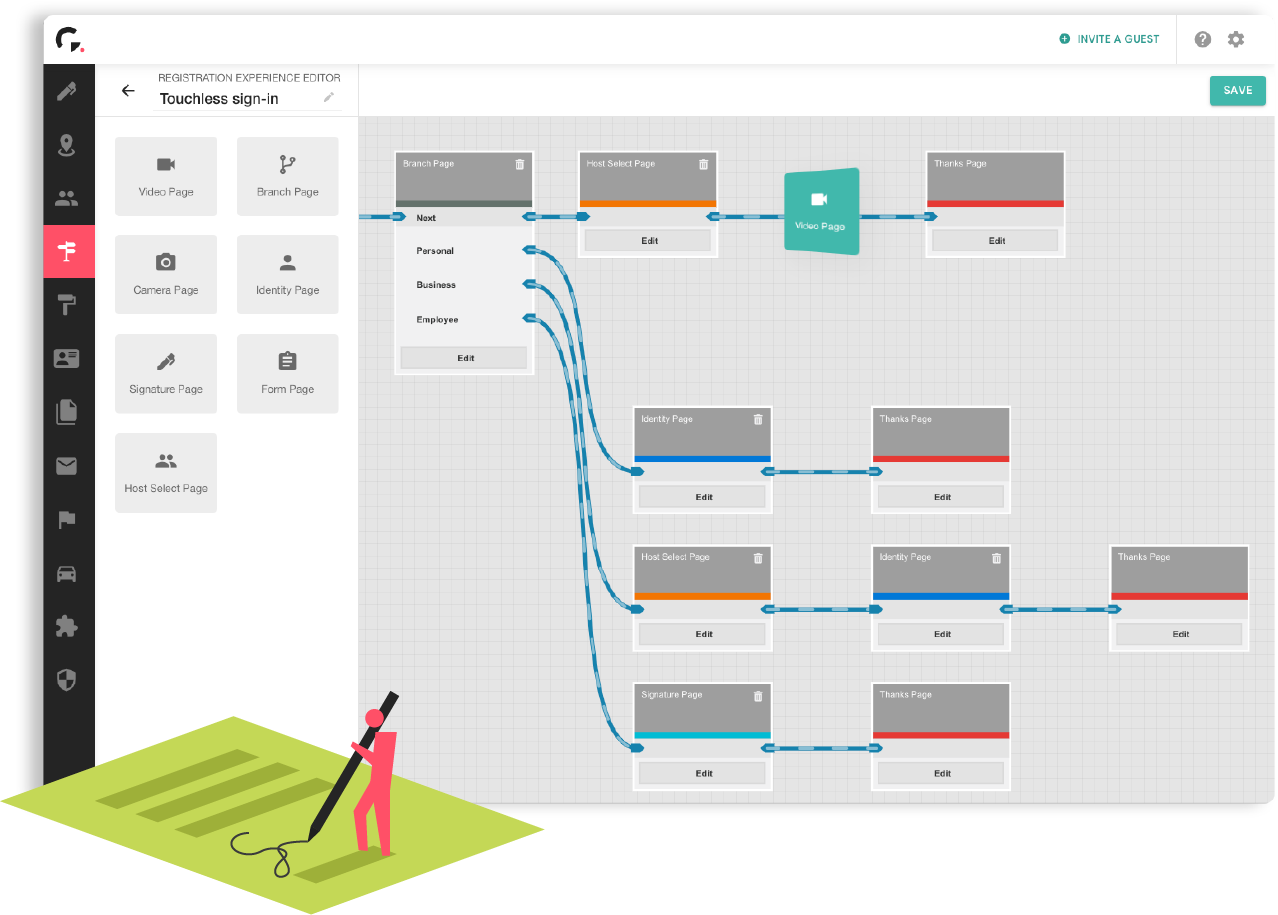 Sign-in flow.
Set up a sign-in flow in the Dynamic Registration Portal.
Upload an image or logo to the welcome page.
Set up documents for visitor signatures. NDAs, liability waivers, etc.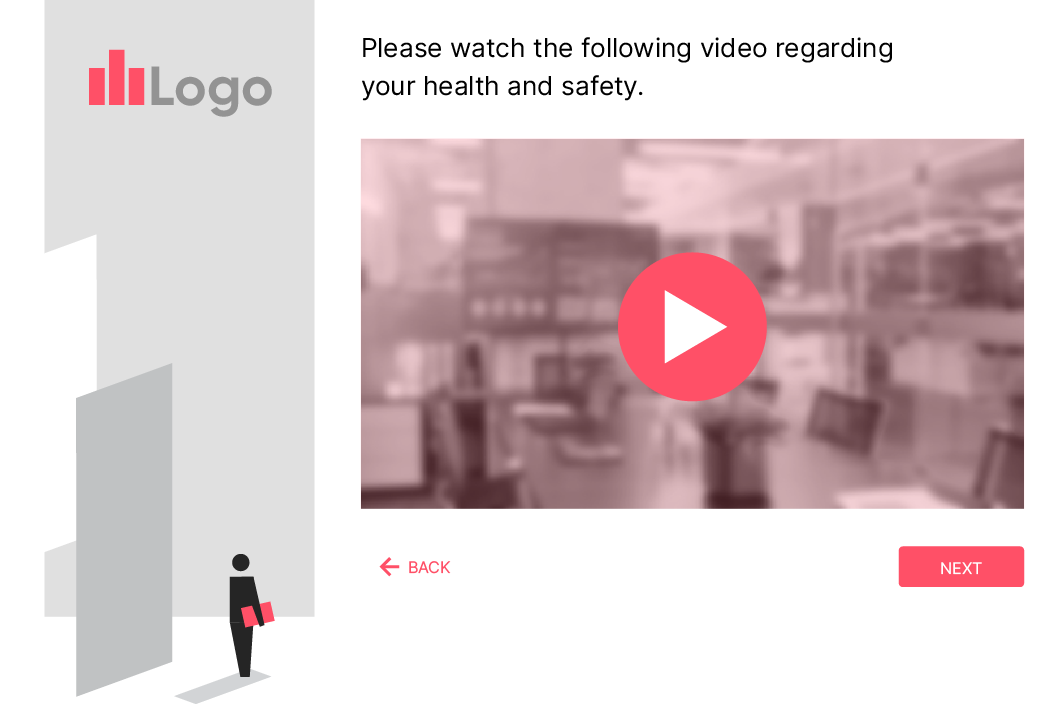 Visual guides.
Provide specific instructions aboutsafety best practices.
Load a video specific to different visitor types and locations.
Ensure the video has been watched as a part of the site access requirements.
Secure QR code.
Enable fully contactless ZeroTouch® sign-in.
Send a secure QR code via email once pre-registration is complete.
Ensure access security with rapid QR code refresh times.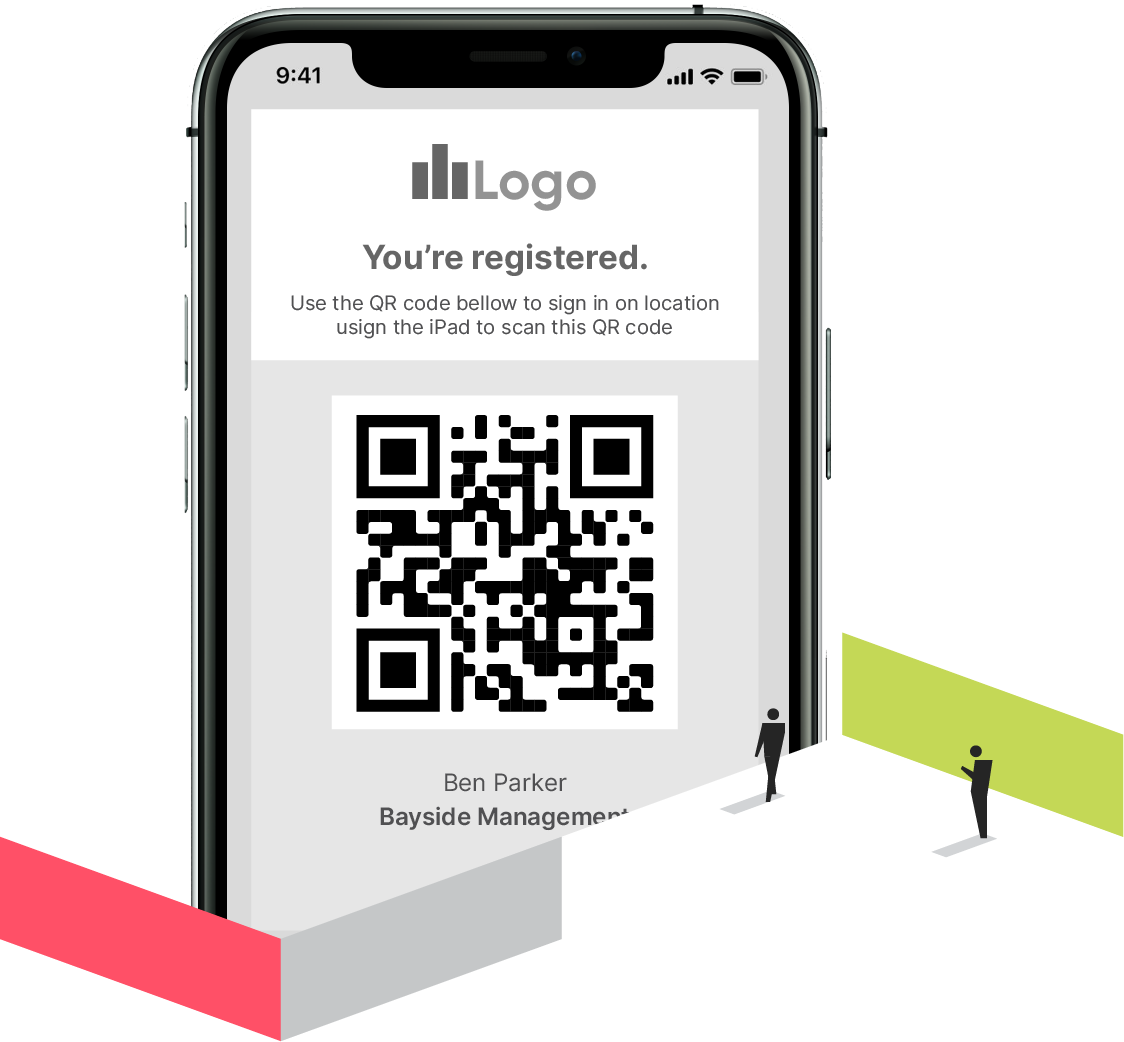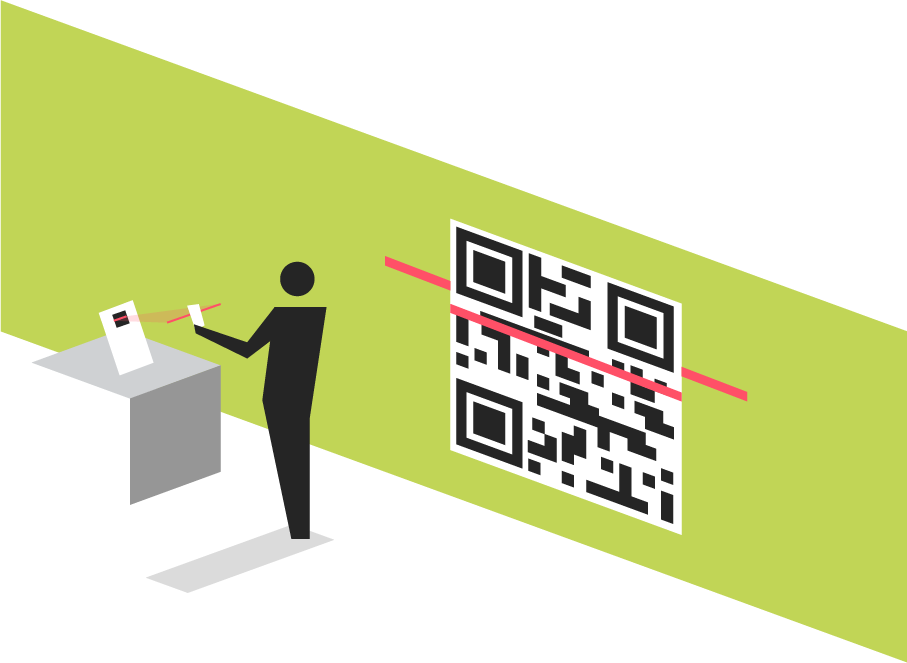 On-site scan.
Complete a touchless sign-in with a single QR code scan.
Enable walk up sign in with a QR code link for the registration portal.
ZeroTouch
®

difference

.

Secure, fully contactless proactive screening and access capabilities.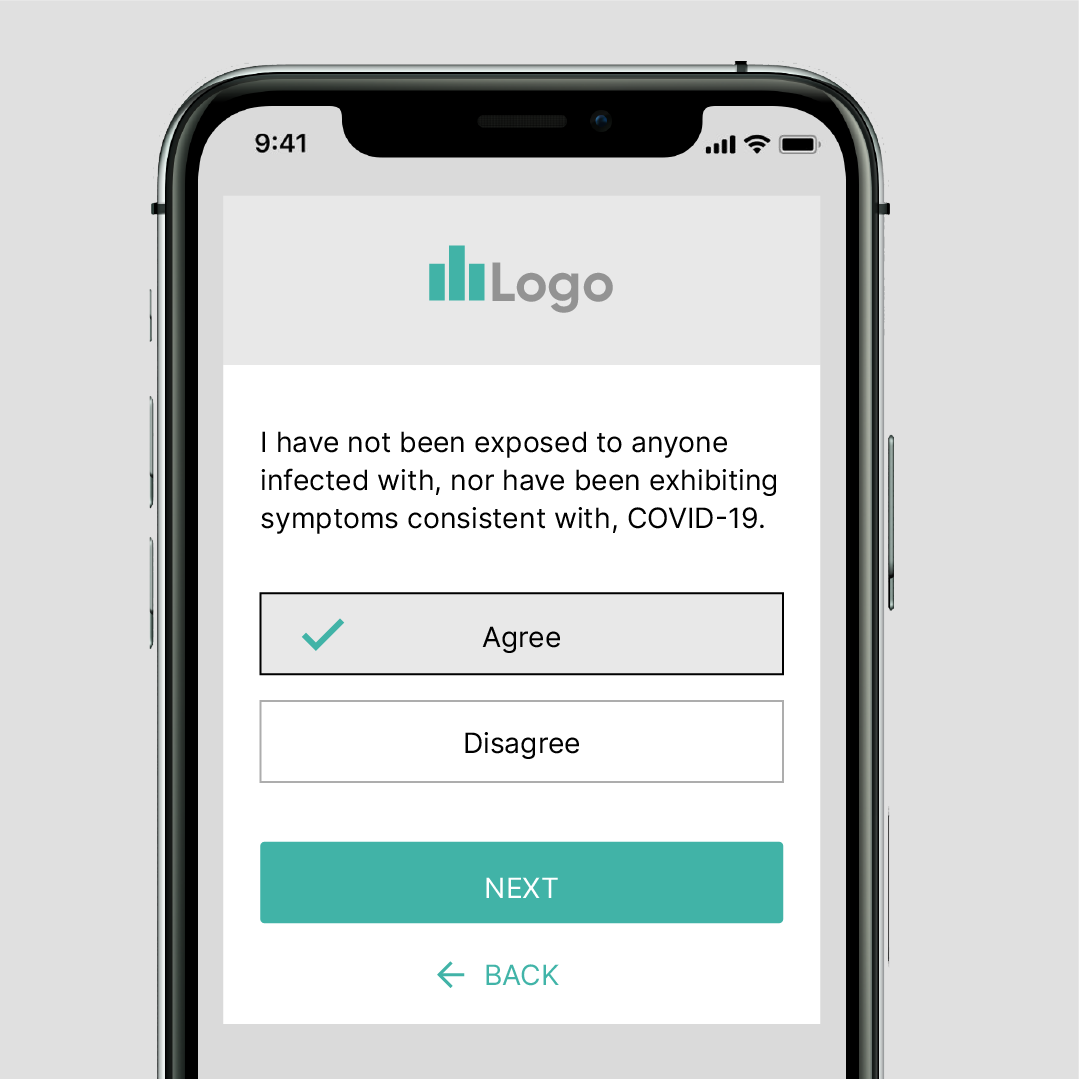 Dynamic Registration Portal – create a comprehensive sign-in flow at pre-registration – including all required documents, videos and instructions – specific to location, entry point or visitor type. Easily customize location-specific experiences using the drag-and-drop UI.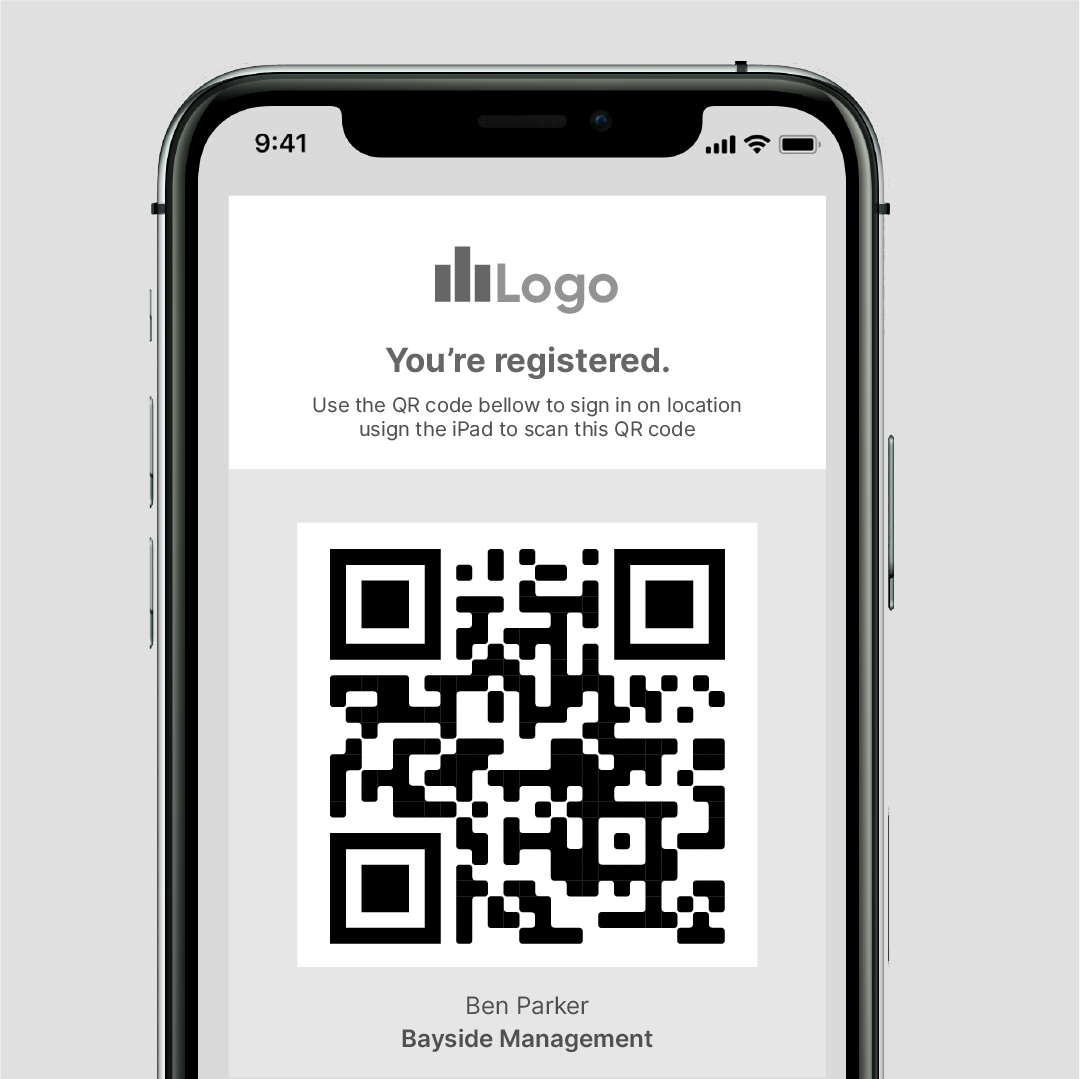 Touchless sign-in – Provide a secure one-time QR code to complete an automated Touchless Sign-In without requiring any physical or employee interaction upon entry. Handle walk-up scenarios seamlessly without the installation of an app on a guest's smartphone.
Mitigate Current and Future Risks. Enforce stringent entry and egress policies while meeting complex, location-dependent enterprise risk management, and compliance requirements.
Increase sign-in efficiency. Manage phased re-entry to on-site operations, eliminating potential line ups or crowds, creating a contactless sign-in that does not require a host or concierge assistance.
Safety is a first priority and must be managed proactively
.
See ZeroTouch® in action. We'll learn about your unique challenges and build experiences specific to your needs. Let's get started.