Sign In Enterprise empowers businesses to create unique guest experiences with a cloud-based visitor management system.
We believe in innovation. And we believe people matter.
With the Visitor Management Award, we want to recognize technology-driven innovation that's enhancing visitor experiences.If you're using Sign In Enterprise to increase security, improve office efficiency or accomplish something incredible, we want to hear about it! Each month, we share a client story about how they've created a unique visitor experience.
We're excited to announce that the February 2017 Visitor Management Award goes to ATCO Ltd.
Who is ATCO?
The ATCO Group is a Canadian enterprise holdings company with more than 9,000 employees across 15 subsidiaries and five continents. As a diversified global organisation, ATCO is engaged from safe delivery of natural gas and electricity to providing modular housing and infrastructure solutions.
What was the challenge?
ATCO's legacy check-in process was highly manual and often led to a lengthy sign-in experience for contractors and employees. Since documentation and other details were collected on site, ATCO staff spent extra time manually entering data into the system.
As major Salesforce users, it was also important for visitor data to flow into their CRM to ensure it remained ATCO's system of record and ultimately contributed to their understanding of contractors.
How did Sign In Enterprise help ATCO?
ATCO's goal was to sign in contractors and collect necessary documentation upon arrival at any site as quickly as possible to minimize administrative legwork and provide the best possible visitor experience.
Using a two-way sync between Salesforce and Guest, contractors are pre-registered and sent necessary contracts through DocuSign before arriving on site. To keep the process seamless, the sync ensures that visitor data pre-populates at sign-in. Any missing information or unsigned contracts can be quickly filled out on an iPad before passing the details back to Salesforce.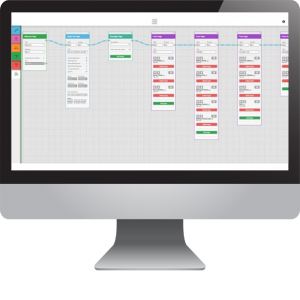 With the bi-directional sync, ATCO maintains Salesforce as their system of record and keeps all their data in one location, including sign-in records. Since contractors can update their own information upon check-in, the company always has the most current data.
What were the results?
Using Guest, ATCO expedites contractor sign-in and keeps their Salesforce instance current with user-generated data. Understanding how important data is to running a successful business, Guest helps ATCO's contractors verify their own information and improve data quality through sign-in.
"The solution has enhanced our guest experience and helped us meet our contractual needs," said Aman Bhalla, director of lodge services North America with ATCO.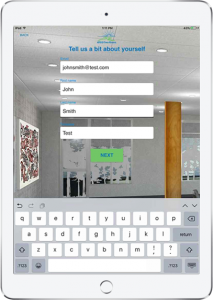 ATCO's story demonstrates that it doesn't matter if your front lobby is in an office, a factory or a trailer on a remote work site, Guest can adapt to any environment and provide a better visitor experience.
Want to get involved?
Our Customer Success team is excited to see how you use the Guest platform to improve and innovate on your visitor management process. Email our Customer Success Team to share your story for the next Visitor Management Award.