Why build a product if you wouldn't want to use it internally? We asked ourselves the same question when we developed a visitor management system. Our goal was to create an easy sign-in process for our visitors and for the past two years, we've used Guest at our front desk and each event hosted by Traction on Demand. We've used it for an intimate roundtable discussion of 20 people at our annual conference, TractionForce.
What is TractionForce?
TractionForce is Vancouver's largest cloud technology and business transformation event. Each year, hundreds meet to learn directly from top executives and companies that are running business operations in the cloud.
The day-long conference includes roundtable sessions, keynote presentations, an expo of the best cloud-based apps and platforms and time for networking.
How do we use Guest at TractionForce?
There are lots of logistics involved in moving 650+ individuals through the venue and it all starts here with Sign In Enterprise at the event check-in area.
At TractionForce 2016, the Sign In Enterprise iPad-ready visitor management system was waiting to greet each guest, check them in, and print attendee badges. But here's where Sign In Enterprise really made a statement for attendees.
During check-in, each guest was prompted to choose one of three nonprofits to donate a small portion of their ticket price to.
Traction for Good then used the data to donate several thousand dollars to these organizations on their behalf.
Doing the right thing by helping others is at the heart of the Traction brand and it was important we showed this to attendees. Sign In Enterprise made this easy to do right from the jump.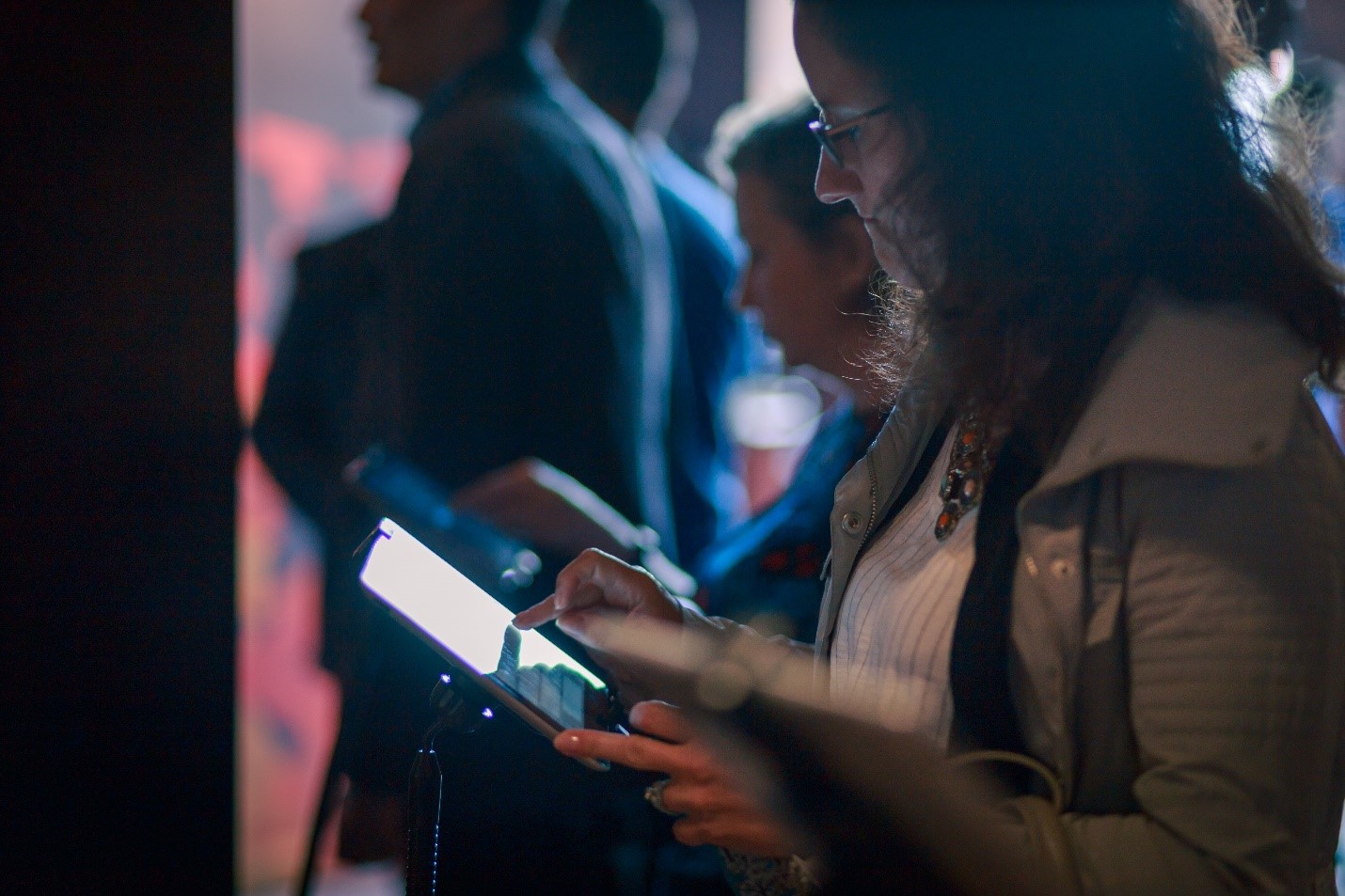 Braden Ford, Traction's Demand Generation Manager, was hired shortly before the conference. "When I walked into The Commodore, Guest set the tone for the rest of the event. Registration was quick and showed how innovative the company is," he recalls.
How does Guest help the event planning team?

Since TractionForce is a huge undertaking for the team, they didn't have time to worry about how they were going to handle event registration once someone arrived at the conference. "It was nice not having to worry about checking anyone in or printing badges", said Lee Wiebe, Events Manager at Traction. "Our team could focus on everything else involved with hosting TractionForce".
Registrants are pre-loaded into Guest, which helps everyone quickly move through the process. When an attendee enters their email address, the rest of their details auto-populate for confirmation. We then asked any outstanding questions (such as the non-profit they'd like to support) and get them moving on their way.
We use Guest to make an exciting first impression and to get attendees on their way to enjoy the event. The added advantage is that the events team can concentrate on making the experience memorable for each attendee.
If you're in Vancouver on May 11th, we'd love to see you at TractionForce where we'll be checking in attendees all day at Rogers Arena (home of the Vancouver Canucks)