The world is more connected than ever. Technological innovation is creating an ever-expanding network of systems and devices, with the internet reshaping all aspects of our lives — including how and where we work.
Remember the days when the phone was the only connected device in the office? Today, that seems impossible to imagine. In fact, facilities are now able to connect their HVAC system, lights, even coffee machines to the internet to fuse technology with the workplace.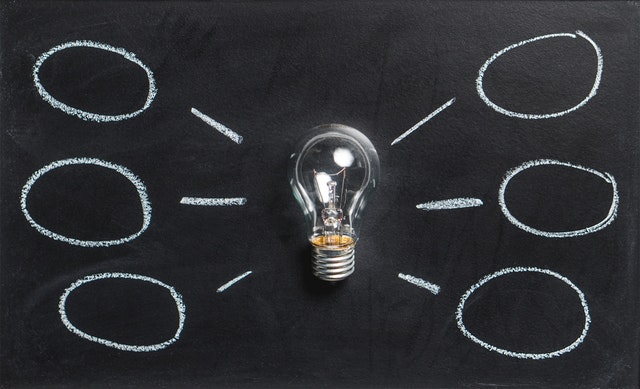 Connected, collaborative, creative
Connections among people, process, data, and things, are driving the workplace of the future. Offices are no longer just four walls, desks and chairs, but are starting to evolve into smarter spaces that enable collaboration, nurture creativity and drive efficiencies.
Imagine yourself walking into the office in the morning: as soon as your phone connects to WiFi, the lights turn on and it automatically triggers the coffee machine to brew a fresh pot without you having to lift a finger. Sounds pretty great, hey?
Smart technology has grown exponentially within the last decade. The Internet of Things (IoT) has turned products we use every day into smarter devices. It is a network of internet-enabled devices that can connect and share data with each other. This creates new opportunities in how we think about and structure our workplaces, shaping a more intuitive, more intelligent, and safer environment.
Smarter buildings with visitor management
An important aspect of managing facilities are the people who walk through our doors. Visitors need to be welcomed, recorded and hosted effectively. Visitor management systems are replacing outdated processes and paper logbooks, transforming how we engage with our guests.
As part of a connected workplace, visitor management needs to be integrated into wider business processes. To build a network of connected systems and devices, Sign In Enterprise introduced guestConnect, that allows customers to build custom integrations. It provides the flexibility to create custom functionality for a business. By integrating visitor management, manual workflows can be reduced and data can be leveraged more widely.
"We want to shape the visitor experience and build a connected workplace. With guestConnect, our customers can get creative and build integrations that enable their organizations," shares Keith Metcalfe, CEO at Sign In Enterprise.
Welcoming smart lights
Smart lights are a great example of how we can create smarter buildings by leveraging the IoT and a cloud-based visitor management platform. Internet-capable lights allow lighting to be customized, scheduled and controlled remotely. Using smart lights in visitor management, we can elevate office automation and even increase security. They allow us to change the way visitors are greeted and staff are notified.
A useful application is to change the colour of the lights depending on the visitor type. For example, a potential investor or important customer has arrived unannounced. To ensure they are instantly greeted and given the necessary attention, the smart light can change to a predetermined colour as the person signs in. Along with the automatic host notification email, your staff will be reminded of the urgency by the lights. By integrating lights with your visitor management platform, you can uniquely design your own notifications modifying colour, brightness, pulse, the location of lights, and more. You can also cater the notifications to reach any host, employee, admin, or by specific rooms to make sure that the company is fully aware and ready for any visitor type coming through the doors.
Smart lights also enable enterprises to add an increased measure of security. Companies can leverage the lights to notify staff and visitors of an emergency. Not to forget, we can get creative and use the lights to shape a visitor's first impressions of your brand. We've had fun implementing smart lights in our offices and love seeing the reactions after connecting them to our visitor management process.
Find out more about how to build custom integrations with IoT devices, using guestConnect. Get in touch with questions and ideas.