In 1917, several organizations came together for the purpose of welcoming Jewish immigrants to the United States. With that, Jewish Community Centers were born. Today, there are 350 JCCs offering their respective communities a myriad of offerings including fitness facilities and classes, day camps, preschools, art classes, sports leagues, and so much more. While the scope of the services and programs certainly exceeds the original founders' wildest imaginations, the goal of being a welcoming and inclusive place for all in the community remains the same.
One of the key challenges for any community center is the ability to provide a stellar experience for the many visitors and members that utilize its facilities. Last year, several JCCs were introduced to the Sign In Enterprise platform. The web-based software allows non-technical users to easily customize the process by which visitors sign in at a particular facility, creating a seamless and safe environment. While technology can sometimes create a great disconnect between people, this platform allows for a more personalized visitor experience. Immediately, it was evident that Traction and the JCCs shared a common goal of elevating the guest experience.
"Aligned with our mission and core values, our vision at the JCC of Greater Pittsburgh for Sign In Enterprise is to enhance the experience of each and every member, guest and visitor as they enter our facilities." – Diane Newland, CFO of JCC Pittsburgh
Dealing in a fast-paced environment, JCCs wanted to incorporate technology that would increase operational efficiencies and security, while also ensuring that any changes would bring only a positive impact on members and non-members. Sign In Enterprise embarked on adapting technology that would support each JCC's unique business and operational requirements.
In developing the platform, key considerations were given to maintaining an open environment. Attention was given to the signing of documents, taking pictures, and retaining data entered for future visits. Administrators soon recognized how simple it is to fully customize the questions posed to guests at check-in as well as to modify and deploy them across a number of check-in devices.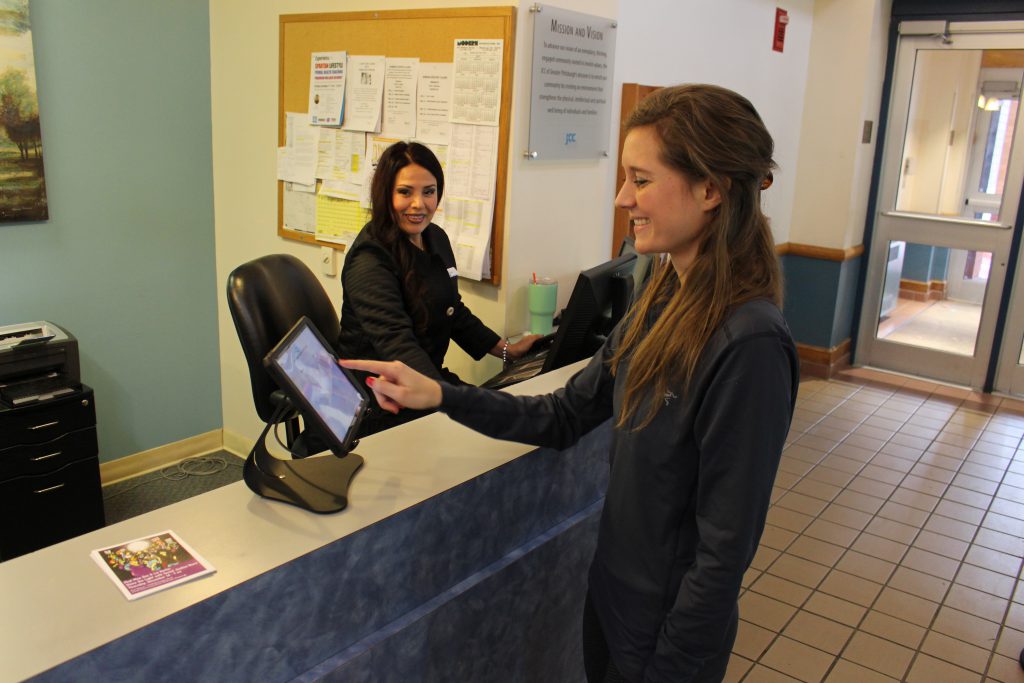 Many of the JCCs are excited about the upcoming integration with Traction Rec. When functioning together, these two platforms will pass visitor data back and forth to remember, record, and improve all business operations.
"The integration with Traction Rec will truly enable us to better serve our community, one unique individual at a time with a focus on their needs, expectations and general well being. We are excited for the opportunity that lies ahead." – Diane Newland, CFO of JCC Pittsburgh
Together the JCCs and Sign In Enterprise team look forward to continued innovation in providing a smarter welcome experience for their guests.